CS Industry Partner Highlight: UpCloud + CSE 356
By partnering with UpCloud students in CSE 356 utilized one of the most innovative resources in cloud computing to complete their class projects.
The goal of Professor Michael Ferdman's course CSE 356 Cloud Computing is to introduce advanced-year undergraduate students to the field of cloud computing. Students learn how large-scale systems such as Google, Facebook, and Twitter are built and the course provides students with the foundation needed to join or start a company that creates these systems. That's where industry partner UpCloud comes in.
With headquarters in Finland, UpCloud is known as the "world's fastest cloud." UpCloud is a unique infrastructure-as-a-service provider with eight globally interconnected data centers in the United Kingdom, United States, Germany, Singapore, Finland and the Netherlands.
UpCloud's computing platform includes:
Easy-to-use, powerful control panel & API
Ability to scale servers up and down at any time
Simple backup options
Professor Michael Ferdman reached out to us proactively telling us about a cloud computing course he teaches. Mike said many of the students will choose to use the internal OpenStack cloud they have for the course, but also that some students prefer a more realistic experience by using real providers. Instead of using a large provider, Mike wanted to introduce the students to smaller, independent cloud providers like UpCloud and we were more than happy to help by offering free user accounts which the students could use," according to Samu Saarniluoto from UpCloud.
Various students in the cloud computing course state that the UpCloud interface has been extremely easy to use, even compared to bigger cloud service providers like Amazon Web Services, Google Cloud Platform, and OpenStack. The reliability has been great for the course as well. "So far it has been very reliable and responsive, I have not noticed any particularly low compute times," said Isaac Duarte, a junior computer science and mathematics double major.
"Having access to UpCloud's phenomenal capabilities exposes students to real-world concepts and technologies behind deploying and scaling online services," says Professor Ferdman, UpCloud's partnership offers hand-on knowledge that reinforces concepts discussed in class."
In total 16 students are using UpCloud's resources this semester.  The course requires students to complete seven homework assignments that range from creating a cloud Linux web server to configuring an Elasticsearch search engine.  For the course project, the students use up to 20 public cloud servers to build a high-performance clone of the popular StackOverflow question-answer system capable of handling tens of thousands of concurrent users.
Spencer Xia, a senior in the Computer Science program describes the project: "We're using UpCloud to complete our course project, a Stack Overflow clone. The ultimate goal is for our web application to be able to handle high network traffic (such as hundreds of simultaneous HTTP requests) and still promptly respond to client requests under heavy load". Upon securing the UpCloud partnership, students were given cloud computing accounts with $100 added to each account, that they could use for their assignments.
Soon to be alums, Eliot Tuck and Omar Syed from the class, summed up the relationship the best by saying they can definitely see themselves using UpCloud in the real world.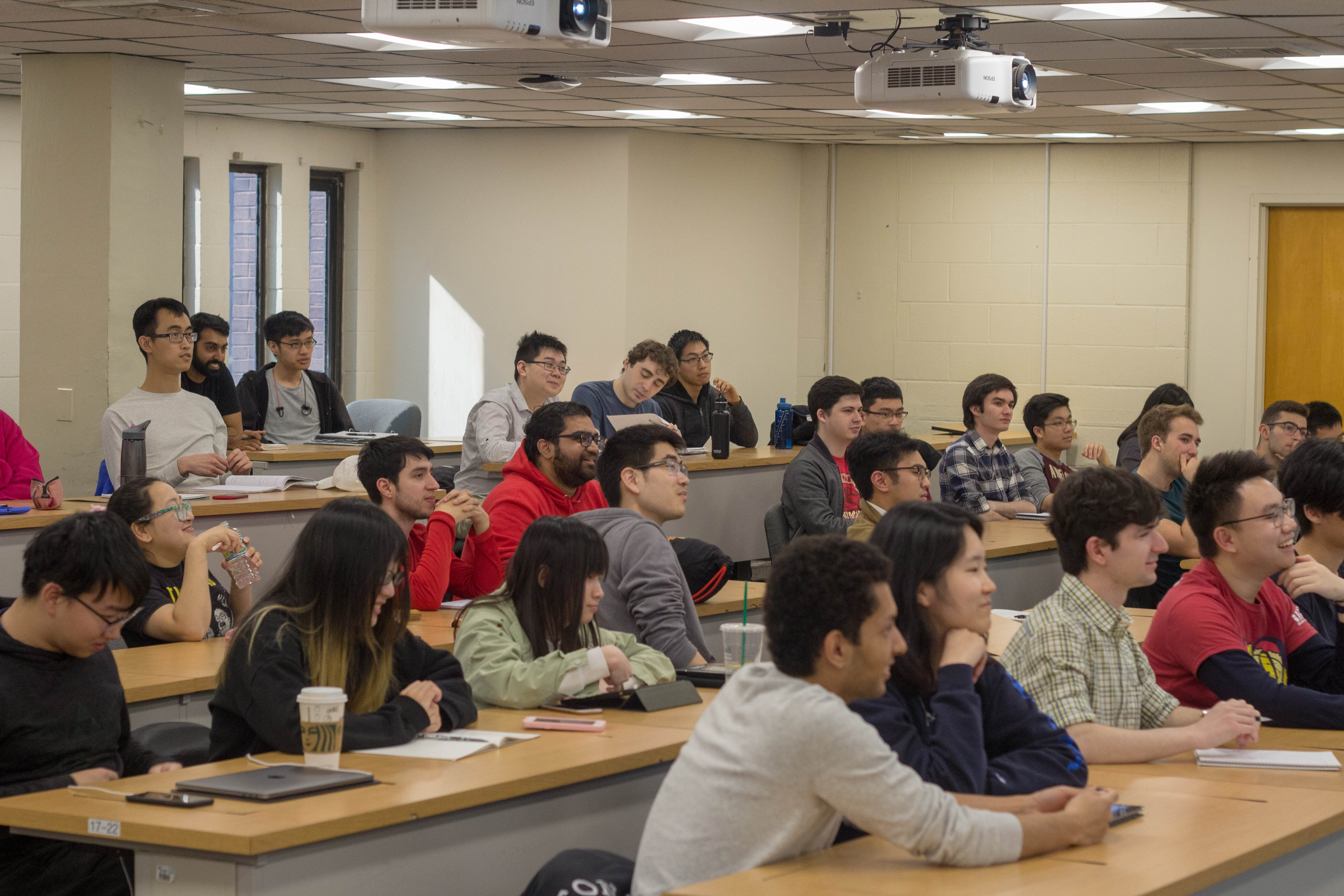 -Arianna Chen