Faculty Shout-out: H.A. Schwartz takes on Happiness in Dubai
A special faculty shout-out to CS Professor H. Andrew Schwartz as he makes his way to the World Government Summit in Dubai this weekend (Feb. 11-13). 
The World Government Summit is a "global platform dedicated to shaping the future of government worldwide. Leaders from a number of countries and from varying fields gather to exchange information and knowledge on government, futurism, technology, and innovation. Considered a "gateway to the future" the Summit functions as a gathering place to analyze future trends, issues, and opportunities facing humanity. 
At this year's Summit, Professor Schwartz is presenting during the session "Social Media: The Happiness Vault." His presentation will discuss the World Well-Being Project (WWBP). Serving as the lead PI on WWBP, Schwartz and his collaborators at UPenn use data science techniques to measure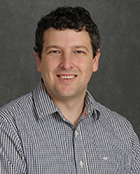 psychological well-being and physical health based on social media data. The multi-disciplinary project relies on collaboration between computer scientists, psychologists, and statisticians. Ultimately, it is the hope of researchers that the insights and analyses will help individuals, organizations, and governments choose actions and develop policies. 
Schwartz is in extraordinary company at this year's World Government Summit which includes prestigious leaders from the World Economic Forum, Stanford University, UNESCO, and the World Health Organization.