Outstanding CS TAs Celebrate!
Several Teaching Assistants (TAs) were honored at a recent ceremony for their outstanding service to the Department of Computer Science. In total seven TAs were selected from a number of nominations that were presented to a committee led by Professor I.V. Ramakrishnan. The TAs, who served between 2013 and 2016, were instrumental in managing a number of CSE/ISE courses. Each of them brought unique and valuable capabilities to the classroom. The seven TAs who received award certificates on May 3, 2017 were: 
Mohammad Mahdi Javanmard (AY 2013-2014)
Christopher Kane (AY 2014-2015)
Heyi Li (AY 2014-2015)
Fatemehalsadat Almodaresi (AY 2015-2016)
Ziqiao Guan (AY 2015-2016) 
Conor Kelton (AY 2015-2016) 
Avi Srivastava (AY 2015-2016) 
Student Vivek Kulkarni, a representative of the CS graduate student committee, was also acknowledged for his dedication to the department. We wish Vivek well when he defends his doctoral dissertation on May 8th.
Congratulations to all!
Pictured below: TAs celebrate their awards with CS Professor C.R. Ramakrishnan (center)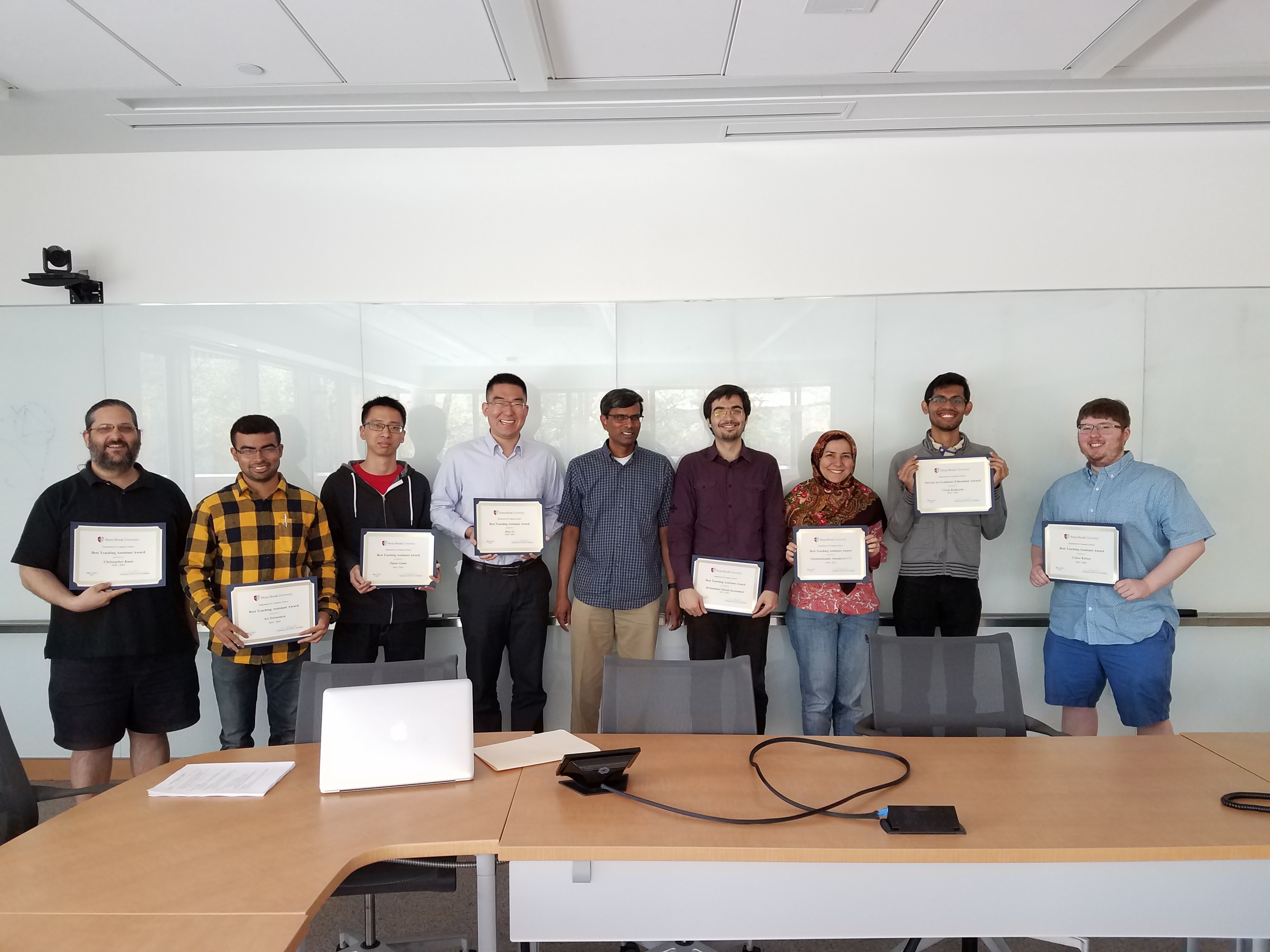 ​