PhD Student Spotlight: Congratulations, Dr. Cao!
As many of us of know, earning a doctoral degree is challenging and takes a special person to finish the program and a dedicated advisor to see them through. The Department of Computer Science is especially proud to announce that this semester, Zhen Cao successfully defended his doctoral dissertation and has earned his PhD in computer science.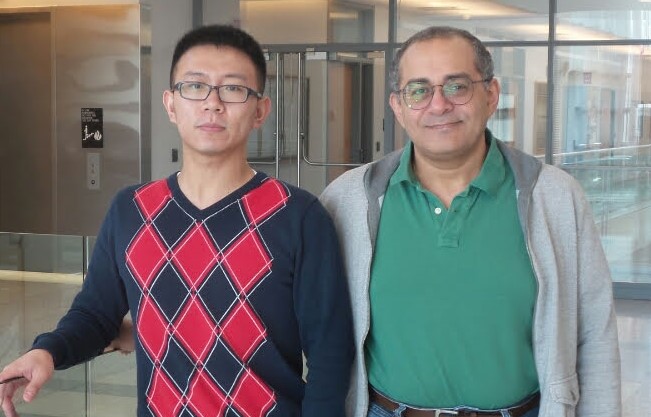 Cao's research and thesis proposal, A Practical, Real-Time Auto-Tuning Framework for Storage Systems, primarily focused on operating systems in the areas of field and storage systems.
According to Cao, "Storage systems come with a large number of configurable parameters that control their behavior. Tuning such parameters can provide significant gains in performance." Cao proposed the use of auto-tuning with black-box optimization as a means to improve the performance and energy efficiency of these storage systems.
Through utilizing various optimization techniques, Cao has found that meta-heuristics such as evolutionary algorithms, supervised machine learning, and reinforcement learning are all promising optimization algorithms because "[they] work by balancing the trade-off among exploration, exploitation, and history information" and by doing so, these algorithms increase the storage systems' overall performance.
The advisor who worked with Cao to bring his research to fruition is Professor Erez Zadok, director of the File Systems and Storage Lab at Stony Brook University. Zadok has been working with Zhen since May 2014 and is currently working with two other doctoral candidates and 11 masters students.
During his doctoral studies, Cao served as a research intern at IBM and a software engineering intern at Google. His publications include The Dos and Donts of File System Benchmarking and Parametric Optimization of Storage Systems. In addition, Dr. Cao was also a teaching assistant in the undergraduate course, CSE 114: Procedural and Object Oriented Programming. Cao has a B.S. degree in computer science from University College Dublin and a second B.S. in software engineering from Fudan University in China.
The department offers its heartiest congratulations to the new Dr. Cao!
-Daniel Morgan