Sparking Curiosity: Hillcrest High School Students Learn about CS at Stony Brook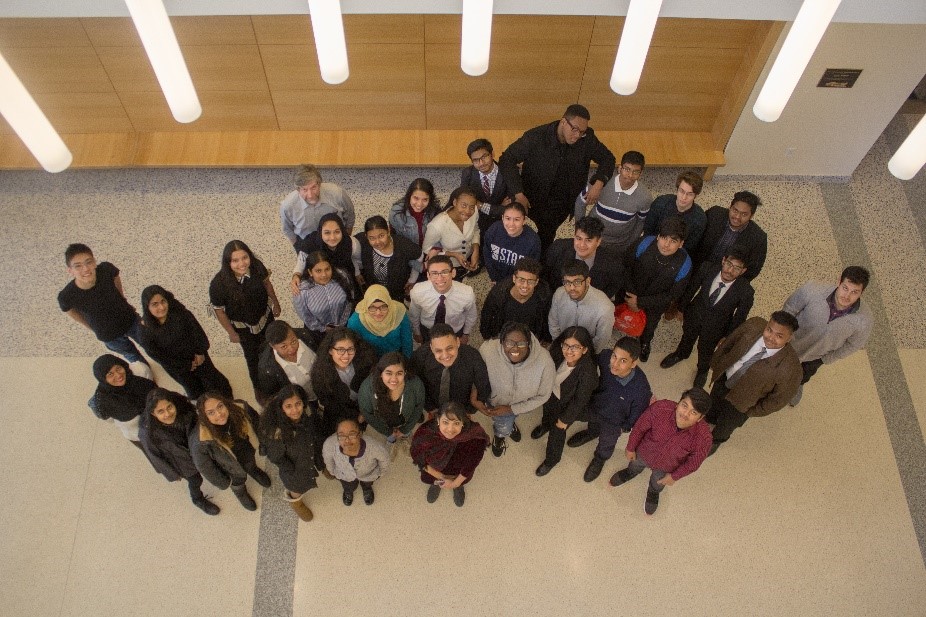 In March 2019, a group of over 30 students made a two hour trek to Stony Brook from Hillcrest High School in Jamaica, Queens to visit the Department of Computer.
The students were accompanied by five teachers and parents including computer science teacher, Gerard Pepenella, a Stony Brook alum.
In 1980, Pepenella graduated from SBU with a Bachelor of Science degree in electrical engineering. Today, he is a math, science and engineering teacher at the highly regarded Queens public school.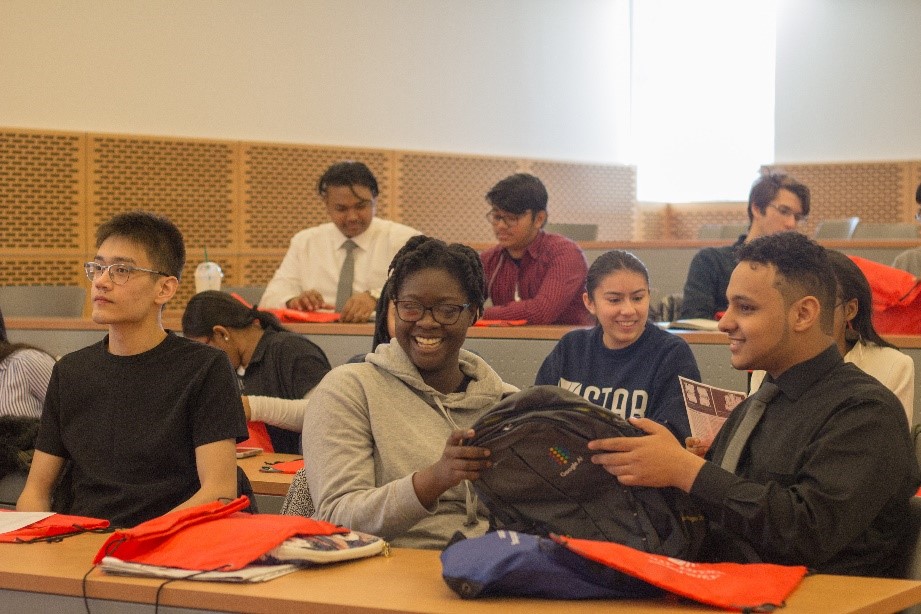 At Hillcrest, Mr. Pepenella started a unique program that teaches computer science to many of the school's brightest students. Mr. Pepenella was a former industry executive, which has led to the Hillcrest program obtaining a few industry partners. "I believe the program here is unique in the fact that we really do concentrate on software engineering and CS. It is a three year sequence concentrating on problem understanding, definition, and algorithm development, planning, and then coding and testing," said Mr. Pepenella.
The students were all very excited to visit the campus, and to hear from students, staff, and faculty including Katherine McFarland, assistant dean of admissions; Professor Romeil Sandhu, Biomedical Informatics; CS Professor Paul Fodor; and Lise Ho, president of Stony Brook Computing Society. After a welcome presentation by Christine Cesaria from the department, who organizes this almost annual event for Hillcrest, Fodor reviewed the CS program and tested the students' knowledge using a quiz that was developed as part of his work on the IBM Watson Jeopardy! project.
During lunch, CS Professor Aruna Balasubramanian and Jacquelyn Gatta from the Women in Science and Engineering program met with all of the women students who represented 40% of the group.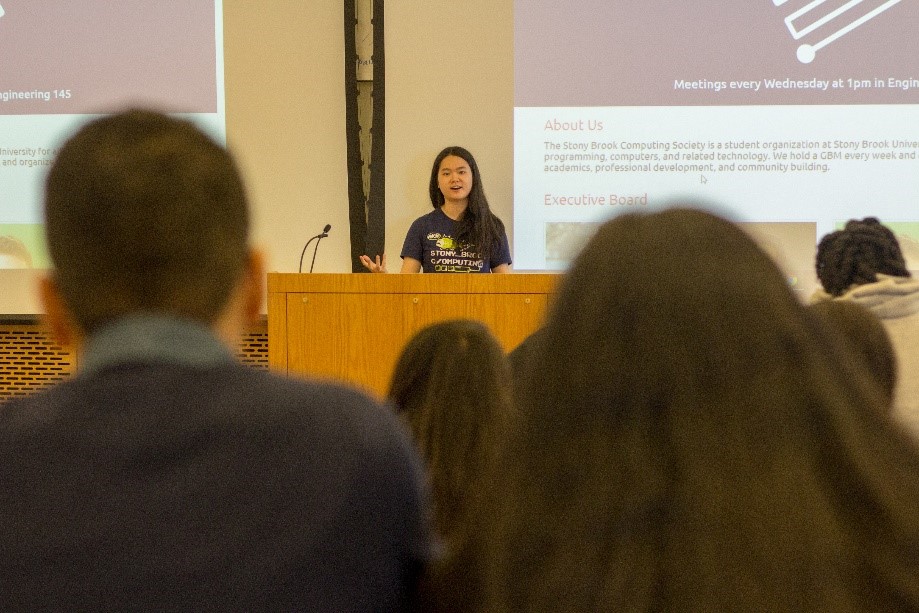 Students learned the "ins and outs" of applying to SBU from Katherine McFarland. These possible future-Seawolves had many important questions, including SAT requirements for admission, and qualifying for various scholarships and diversity programs. They weren't strictly all-business, though, and also questioned how Stony Brook chooses the talent for their yearly concerts.
CS at Stony Brook looks forward to Hillcrest's next visit and to welcoming some of these students to campus as undergraduates. 
-Daniel Morgan