A Summer in CS for HS Students
Twenty-four high school students made their way to the Department of Computer Science in June for an opportunity to learn from the best. Hailing from five states, the students were carefully selected to participate in the Computer Science and Informatics Research Experiences (CSIRE) program. 
Professor Fusheng Wang, who is part of the Departments of Computer Science (CS) and Biomedical Informatics (BMI), once again organized the summer experience for the students which has been taking place for several years. In addition to CS and BMI, students are mentored by faculty from the Departments of Electrical and Computer Engineering (ECE) and Applied Mathematics and Statistics (AMS), and the Renaissance School of Medicine. This year a record number of labs (12) participated and faculty mentors include:
Fan Ye (ECE)
Janos Hajagos, Romeil Sandhu (BMI)
Jerome Liang (Radiology)
Klaus Mueller, Michael Ferdman, Richard McKenna, Xiaojun Bi, David Gu (CS) 
Zhenhua Liu (AMS)
Beginning at the end of June and ending August 2, students can be seen throughout campus working on projects focused on computer vision, sensor networks, computer architecture, and game programming. Working one-on-one with faculty or in lab research groups, the sessions include current research happening on campus. Students were also treated to two special guest lectures from previous CSIRE students, Julia Hu who is now at Yale University, and Kelsey Ge currently attending Harvard University.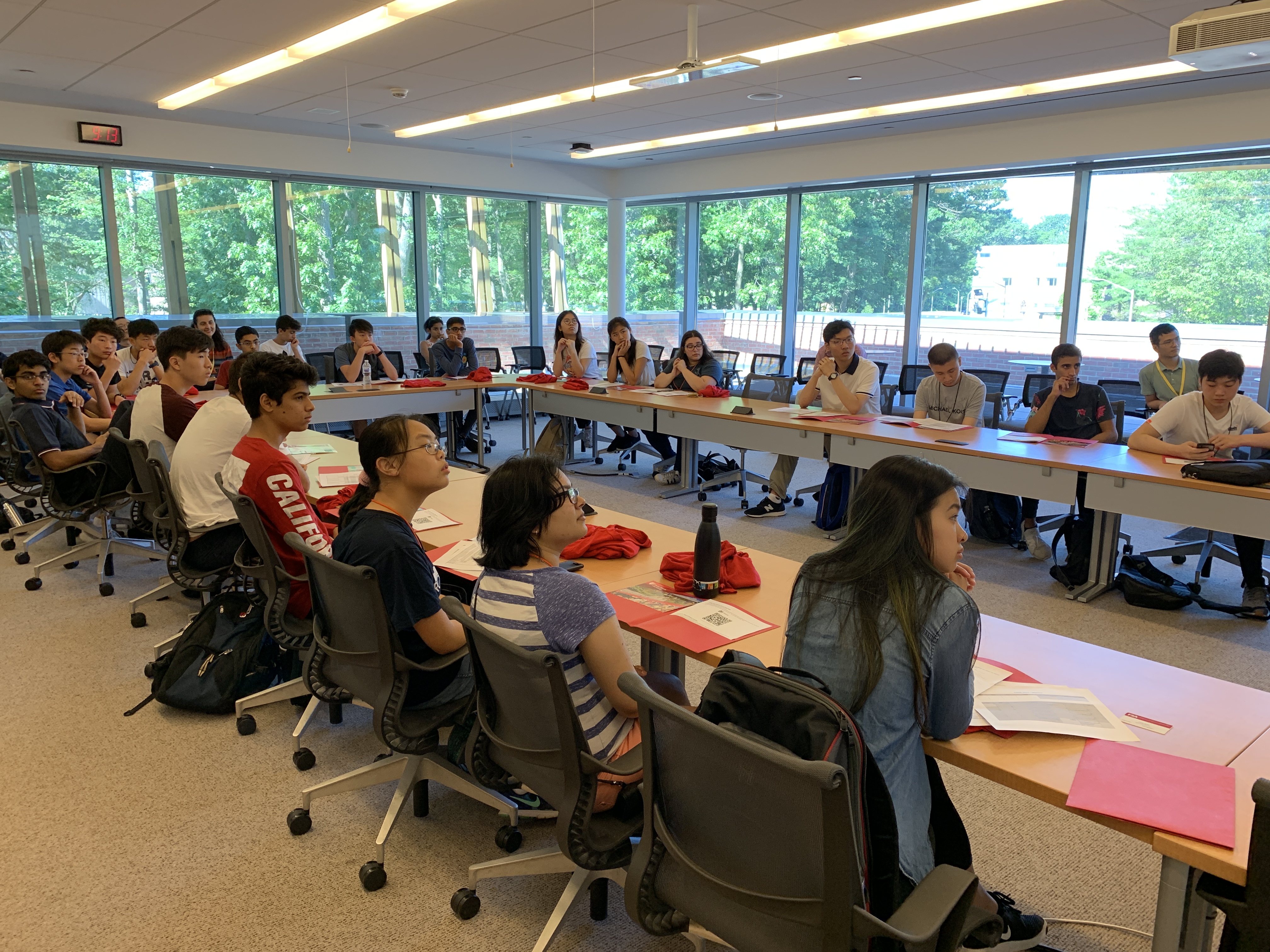 In addition to high schools in California, Alabama, New Jersey, and Illinois, students represent Long Island's Jericho HS, Syosset HS, Earl L. Vandermeulen HS, Ward Melville HS, Bellmore JFK HS, Farmingdale HS, Patchogue-Medford HS, North Shore Hebrew Academy HS, Sachem East  HS, and Commack HS. 
On August 2 at 9:30a, everyone is welcome to come to the New Computer Science building to see the students research poster presentations.