WiCS' HackHealth Health-Themed Hackathon Celebrates A Successful 5th Year
Stony Brook University's Women in Computer Science (WiCS) student organization hosted HackHealth 2020 in February. HackHealth is a one-day health-themed hackathon for hackers and designers of all skill levels, which is devoted to being minority-friendly.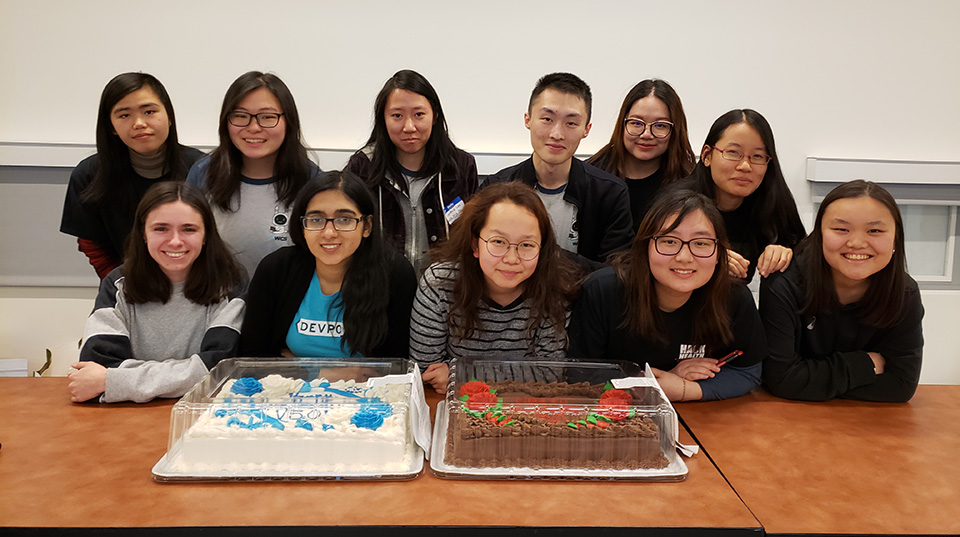 WiCS' HackHealth event was a great success with 125 students attending, 15 submitted projects and seven teams winning awards. The winning teams and their hack categories included: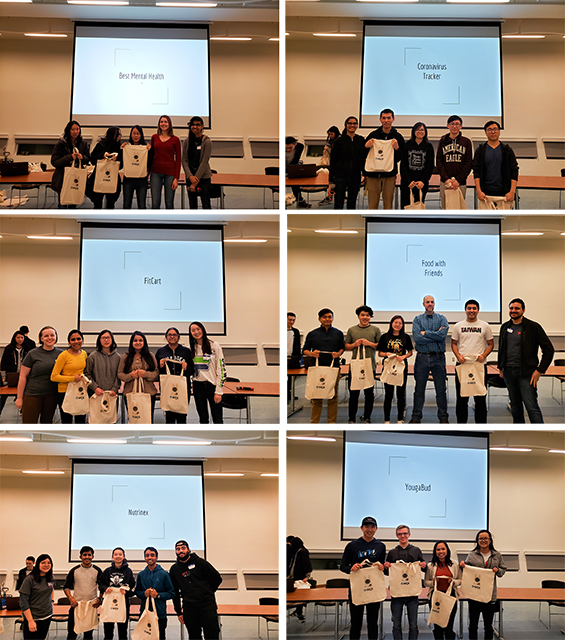 Best Mental Health Hack: Daily Flower
Best Nutrition Hack: Nutrinex
Best Fitness Hack: Package Dash
Best Medicine Hack: Coronavirus Tracker
First Time Hackers: FitCart
Best UI/UX: YougaBud
Most Innovative: Food with Friends
Hackathon 2020 was sponsored by the College of Engineering and Applied Sciences, Softheon and Applied Visions. In-kind donations/discounts were provided by StickerGiant and UltraPress.
This was WiCS' 5th HackHealth and they celebrated their milestone with an anniversary cake cutting, and with one of HackHealth's founders and former WiCS Vice President, Yuliya Astapova, in attendance as a judge. The rest of the judging panel consisted of SBU alumni, sponsor representatives and SBU faculty, including Aruna Balasubramanian, WiCS' Advisor.
WiCS' mission is to provide encouragement and support to women, both graduate and undergraduate, in the field of computing. They work to foster understanding between men and women in Computer Science and to improve women's involvement in the field. They are an official ACM-W chapter.