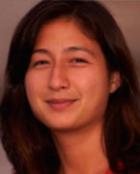 Research Assistant Professor
Department of Computer Science 
Stony Brook University
Stony Brook, NY 11794-2424
Email:
tlberg

[at]

cs.stonybrook.edu
Interests
Digital Media, specifically focused on organizing large collections of images with associated text through the use of techniques from Natural Language Processing and Computer Vision.
Biography
Tamara Berg  is affiliated with the Computer Science Department of the University of North Carolina at Chapel Hill. She was a Research scientist at Yahoo! Research in 2008. She obtained her Ph.D. in Computer Science from the University of California, Berkeley in 2007, and B.S. in Mathematics and Computer Science from the University of Wisconsin, Madison in 2001.
Research
Tamara Berg's research interests lie at the boundary of computer vision and natural language processing, specifically interested in understanding the connections between these two modalities. Today billions of images with associated text are available in web pages, captioned photographs from news sources, video with speech or closed captioning, and others. In order to organize, search and exploit these enormous collections, methods have been developed that combine information from both the visual and textual sources effectively. Past and current projects include: automatically identifying people in news photographs, classifying images from the web, selecting aesthetically pleasing or interesting images, generating natural language descriptions for images, visual social media analysis, and recognizing the clothing items people are wearing. I am also generally interested in bringing together people and expertise from various areas of Digital Media including digital art, music, and cultural studies.
Teaching Summary
CSE/ISE 364, CSE 590, CSE 591, CSE 595, CSE 690