How to invite guests to events or meetings in Google Calendar
1a. For new events create a meeting on the desired time slot and select More Options.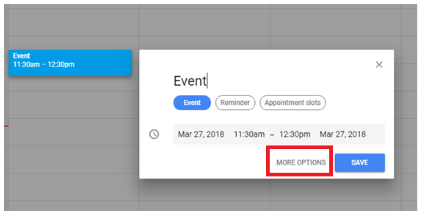 1b. For an already existing meeting click on the event in your calendar and click on the edit button.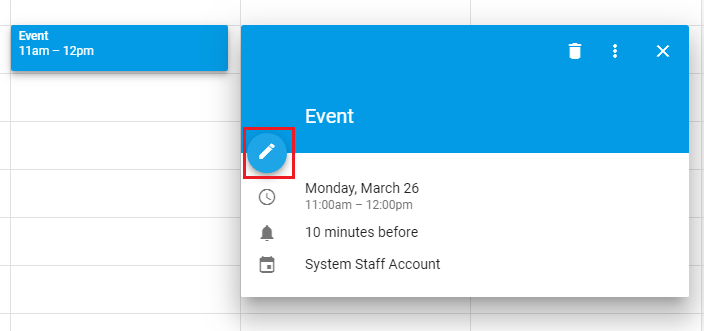 2. In the Guests section on the right, enter the email address of each of your guests and press enter. You'll see each guest appear under the "Add guests" section below.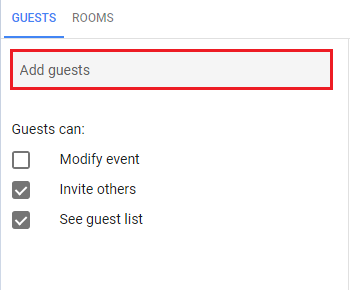 3. Select the appropriate options for your guests under the "Guests can" section.
4. Click Save.
5. In the Send invitations? pop-up window that appears, click Send if you'd like to notify your guests of the event; if you do not want to notify your guests, click Don't send.