How to share a Google Calendar with specific users
1. In the calendar list on the left side of the page, click the Options (⋮) button next to the calendar you want to share.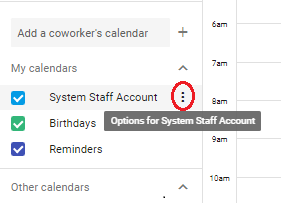 2. Select Settings and sharing.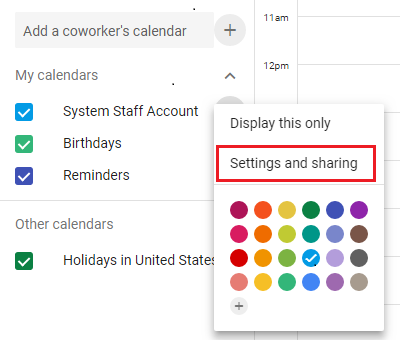 3. Under Share with specific people, click on ADD PEOPLE.

4. Enter the email address of the person you want to share your calendar with and select a level of permission. Click Send.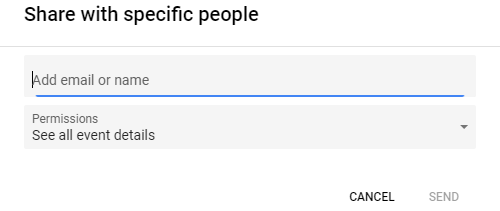 5. The person you shared your calendar with will receive an email with instructions on managing calendars that are shared with them.