How to connect your Stony Brook Computer Science Google Apps account to your iOS devices
Open the Settings application.
Scroll down and tap on Mail, Contacts, Calendars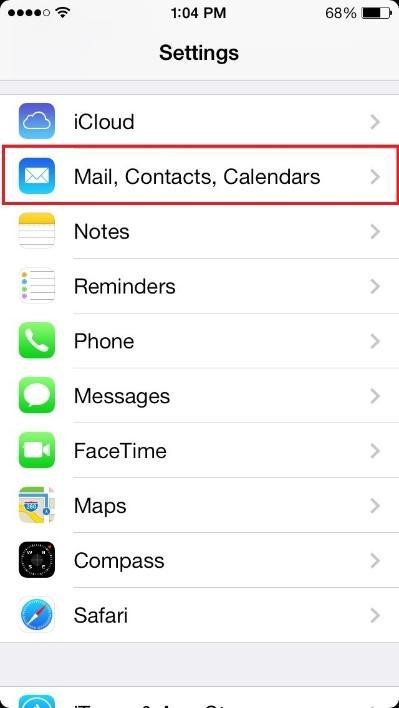 Tap Add Account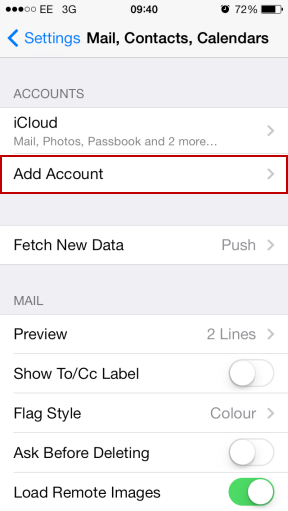 Type in your Computer Science Google Apps email address and password.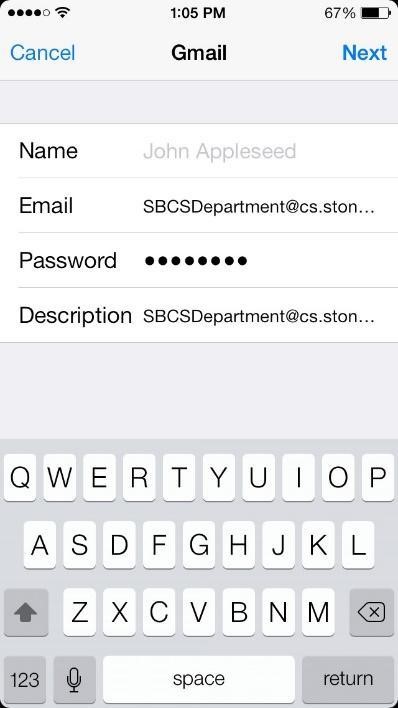 Select the features of your account that you wish to sync to your iOS device and tap Save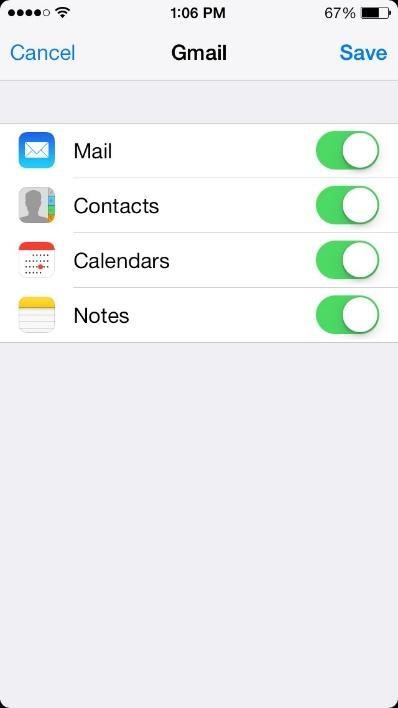 Your account will now be accessible in the default Apple applications for Mail, Contacts, Calendars, and Notes.
How to disable mail archiving on iOS.
Open the Settings application.
Scroll down and tap on Mail, Contacts, Calendars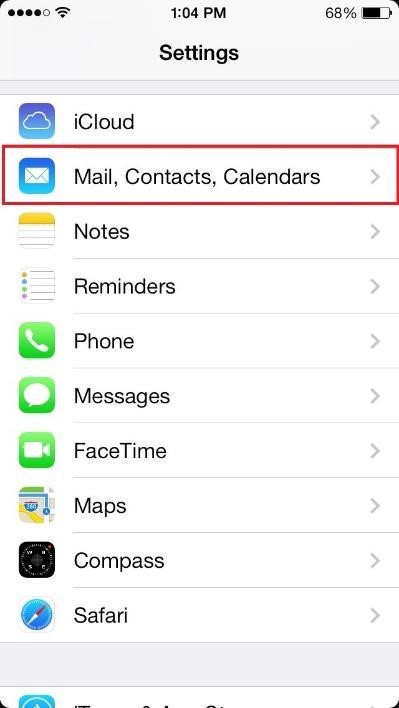 Tap on the account you wish to modify.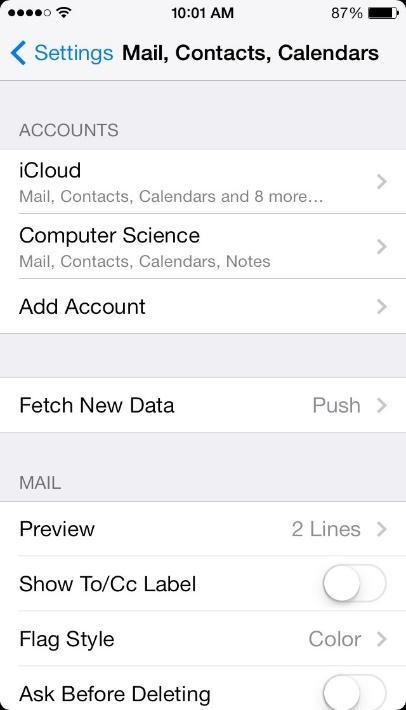 Tap Account.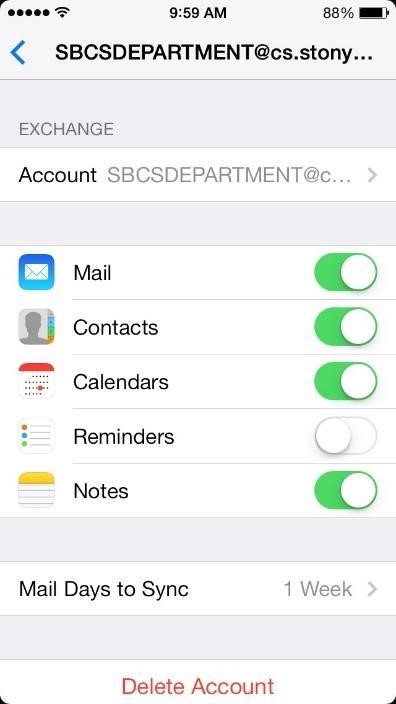 Tap Advanced at the bottom of the page.