Associate Professor Radu Sion received the prestigious Defense University Research Instrumentation Program Award
May 16th, 2012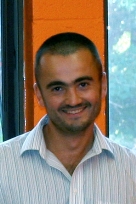 The DURIP awards are the result of a merit competition for funding conducted by the Army Research Office, Office of Naval Research, and Air Force Office of Scientific Research. Out of 700 proposals received, only 190 have been awarded.
Part of the D.O.D. University Research Initiative, DURIP funds the acquisition of new research equipment by U.S. institutions of higher education to enhance their ability to conduct research and educate scientists and engineers in areas of importance to the national defense.
Professor Sion will use the DURIP funds to support ongoing research activities on Large Scale and Cloud Computing.