Shutterstock Distinguished Lecture Series (DLS)
The Distinguished Lecture Series (DLS) is an ongoing program in the Department of Computer Science (CS) where distinguished leaders in the field are invited to present lectures to the computing community. Since it began in Fall 2000, the DLS has been very successful in hosting many prominent computer scientists. The department is pleased to announce that Shutterstock, founded by CS alum Jon Oringer, is once again sponsoring our DLS. Thank you Shutterstock!
Everyone is welcome to join us for this year's series: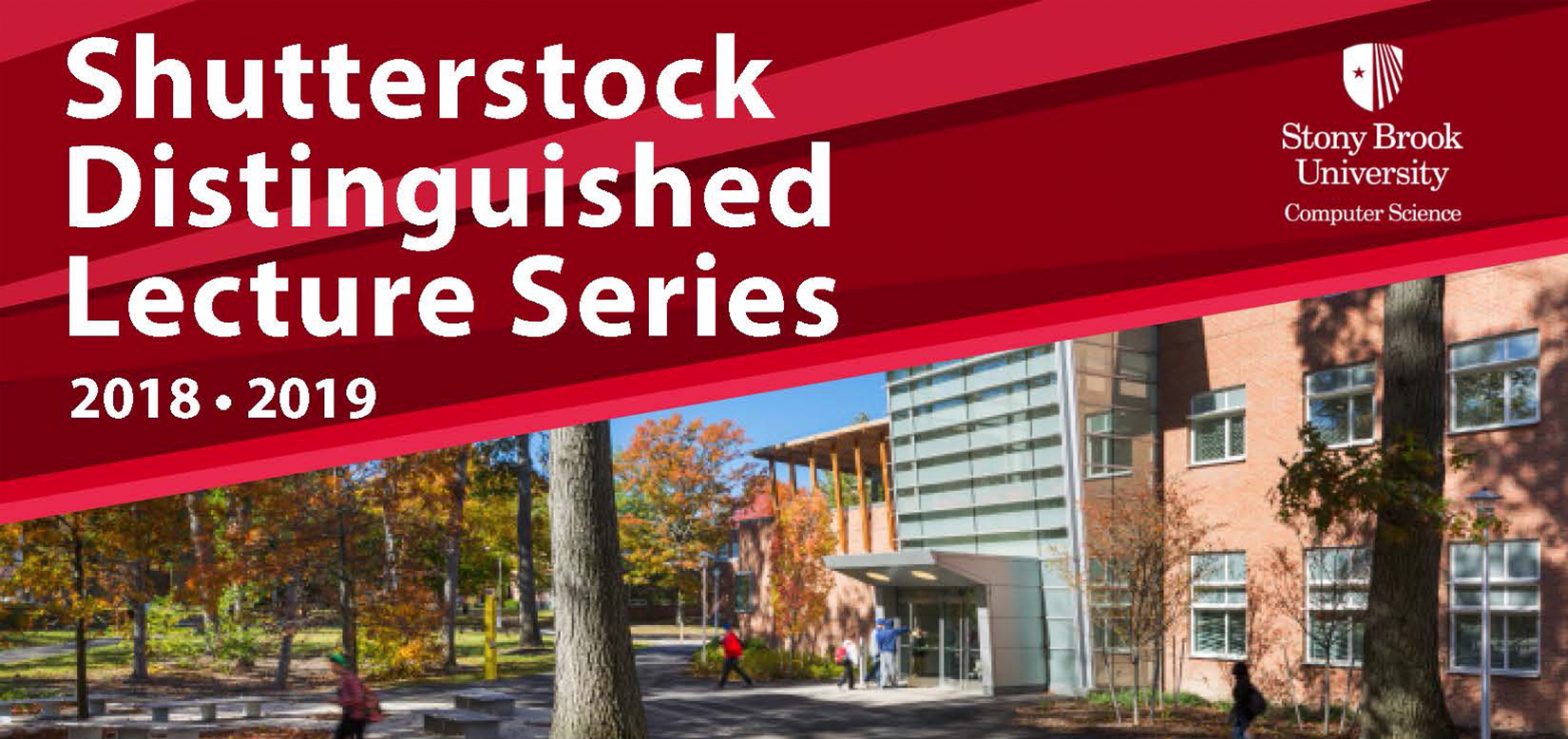 Sep. 28 2018
Yair Amir, 
Johns Hopkins University
Dependable Systems and Networks for
a Complex World
View Event Photos & Summary

---
Oct. 5 2018
Martial Hebert, 
Carnegie Mellon University
Research Challenges in Using Computer Vision
in Robotics Systems
---
Oct. 26 2018
Tim Roughgarden, 
Stanford University
How Computer Science Informs Modern Auction Design
---
Nov. 2 2018
Rajeev Alur, 
University of Pennysylvania
Syntax-Guided Program Synthesis
 
---
Apr. 9 2019
Dan Jurafsky, 
Stanford University
"Does This Vehicle Belong to You?" Processing the Language of
Policing for Improving Police-Community Relations
---

Learn more about the 2017-2018 DLS
Past DLS
For any questions, please contact Professor jgao
cs.stonybrook.edu (Jie Gao).