Shutterstock Distinguished Lecture Series (DLS)
The Distinguished Lecture Series (DLS) is an ongoing program in the Department of Computer Science (CS) where distinguished leaders in the field are invited to present lectures to the computing community. Since it began in Fall 2000, the DLS has been very successful in hosting many prominent computer scientists. The department is pleased to announce that Shutterstock, founded by CS alum Jon Oringer, is once again sponsoring our DLS. Thank you Shutterstock!
Everyone is welcome to join us for this year's series: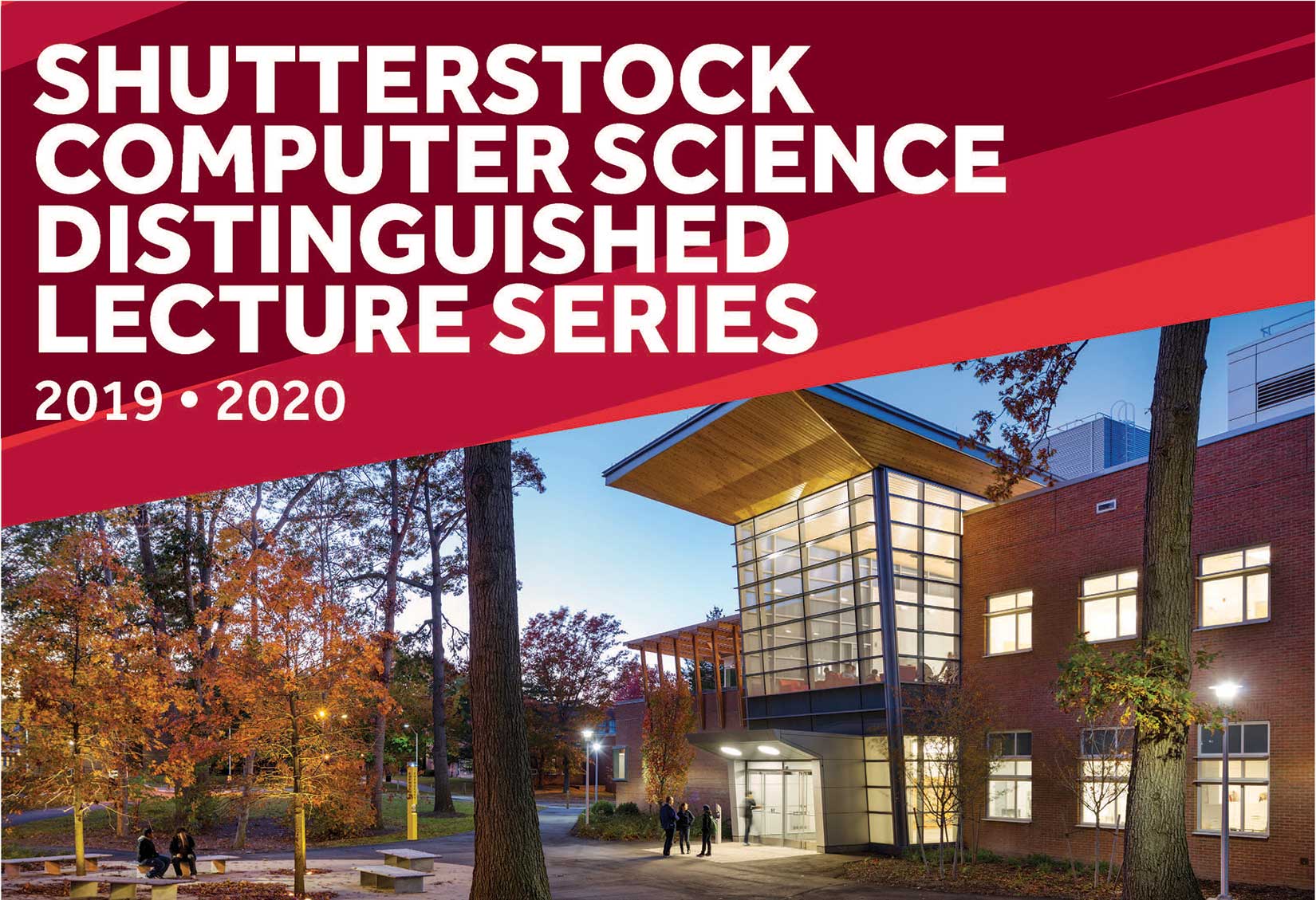 Sep. 20 2019
Daniel I. Rubenstein, 
Princeton University
AI for Conservation: AI and Humans
Combating Extinction Together
---
Sep. 27 2019
Jeffrey Cohn, 
University of Pittsburgh
Automated Affect Detection for Clinical
Science and Treatment
We're sorry, this talk has been postponed. New date TBD.
---
Nov. 8 2019
Jason Nieh, 
Columbia University
Virtualization: Emerging Technologies
and Trends
We're sorry, this talk has been postponed. New date: 2/28/20
---
Nov. 15 2019
Ellen Zegura, 
Georgia Tech
Public Interest Technology Research
and Education
---
Nov. 22 2019
Brian Kernighan, 
Princeton University
Millions, Billions, Zillions:
Why (In)numeracy Matters
---
Dec. 6 2019
Patrick McDaniel, 
Pennsylvania State University
The Challenges of Machine Learning
in Adversarial Settings
---

Learn more about the 2018-2019 DLS
Past DLS
For any questions, please contact Professor mikepo
cs.stonybrook.edu (Michalis Polychronakis.)