CS Alum Jon Oringer to Receive Honorary Degree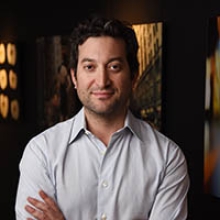 ​Among the five honorary degrees to be conferred at Stony Brook University's 2017 commencement, the Department of Computer Science is most proud of recipient Jon Oringer ('96), who we count as one of the department's highly-esteemed alumni.
Programmer, photographer, serial entrepreneur, and founder and CEO of Shutterstock, Oringer will receive a Doctor of Science for his contribution to the tech industry.  Before moving on to Columbia University for a graduate degree in computer science, Oringer earned his undergraduate degree at Stony Brook in computer science and mathematics.  
"Jon Oringer personifies inspiration; he exemplifies how Stony Brook alumni are empowered to make a difference," said President Stanley. "He started his career right here at Stony Brook University while a student in the 1990's which led to his success with Shutterstock and an inspired career. Jon embodies the pursuit of big ideas, curiosity and passion we see in so many of our students."
Oringer's contributions to programming meld the art of photography with computer science. After inventing one of the internet's first pop-up blockers in the early 1990s, Oringer recognized the need for licensable images at an affordable cost, whether for home or professional use. His idea resulted in the creation of the first worldwide subscription-based service for acquiring images, Shutterstock.  Shutterstock went public on the New York Stock Exchange in 2012, nine years after its inception.
"Jon worked with me in a visualization course at Stony Brook when he was a student. When I heard of this recognition, I went back and checked all of my emails," said Arie Kaufman, chair of the Department of Computer Science. "Sure enough, I was filled with pride when I found a number of Jon's messages to me offering new ideas and approaches to technology. This Honorary Degree is well-deserved and recognizes his contributions to society."
In receiving an honorary degree, Oringer joins fellow CS alumni Dr. Ben Schneiderman as a recipient. The first person to earn a doctoral degree in computer science at Stony Brook, Schneiderman received a Doctor of Science in 2015 in recognition for his pioneering work in –human-computer interaction.
Several other passionate and innovative leaders will be recognized at the 2017 commencement. Actor and philanthropist Michael J. Fox will receive the honorary degree of Doctor of Fine Arts; conservationist and anthropologist Prince Emmanuel de Merode will receive the Doctor of Humane Letters; a Doctor of Science will be conferred upon both neuroscience researcher Dr. Arthur "Art" Kramer and astrophysicist Dr. Frank Shu.
Oringer will accept his honorary degree on Friday, May 19 at 11am at Stony Brook University's 57th Commencement ceremony at the Kenneth P. LaValle Stadium, along with nearly 6,000 students as they join the University's more than 160,000 alumni around the globe.