Doodle Finn Wins 18th Annual Gaming Competition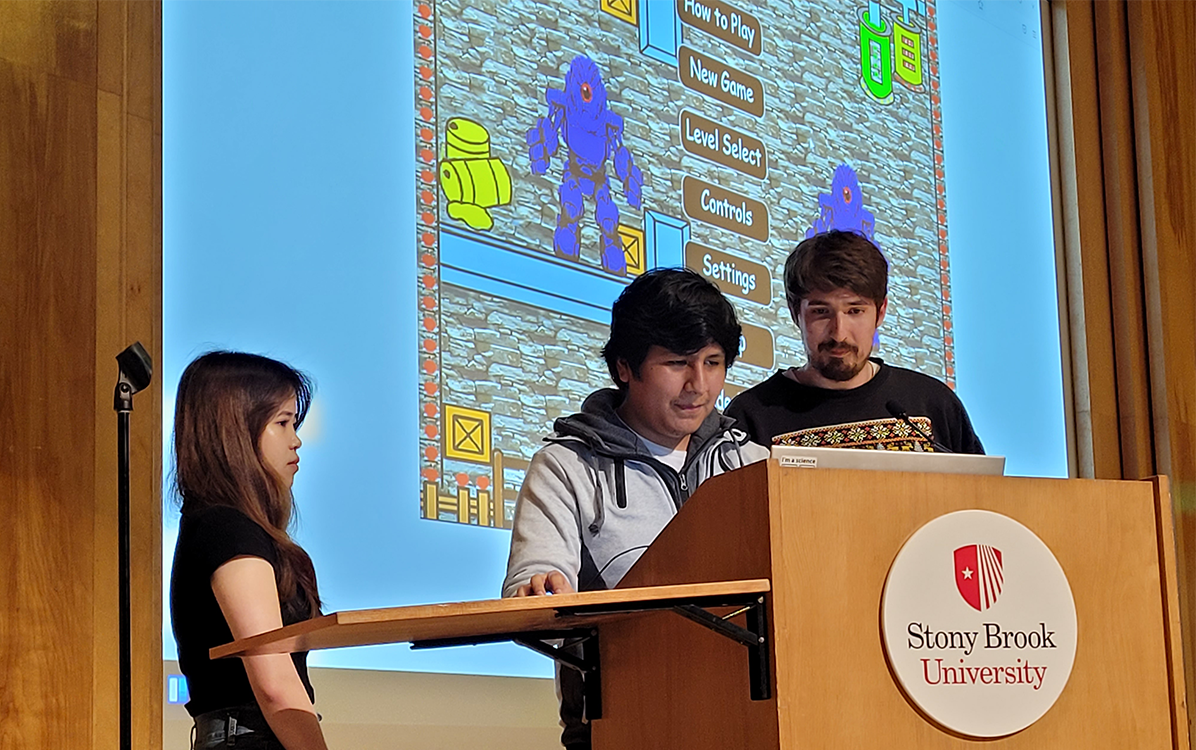 Stony Brook University's popular Game Programming Competition, presented by the Department of Computer Science (CS), gives student game developers an opportunity to work together to create a variety of different games. This year's event held on May 13, 2022 was presented in a hybrid format with finalists in-person and on a concurrent stream live on the Stony Brook Game Developer's Twitch channel.
Eleven finalists participated, showing off original games they created in CS courses CSE 380 Computer Game Programming, and CSE 381 Advanced Game Programming. The panel of 24 judges included several Stony Brook computer science alumni from a number of companies both large and small, including Google, NoizIVy, Paramount, Rockstar Games, and Microsoft.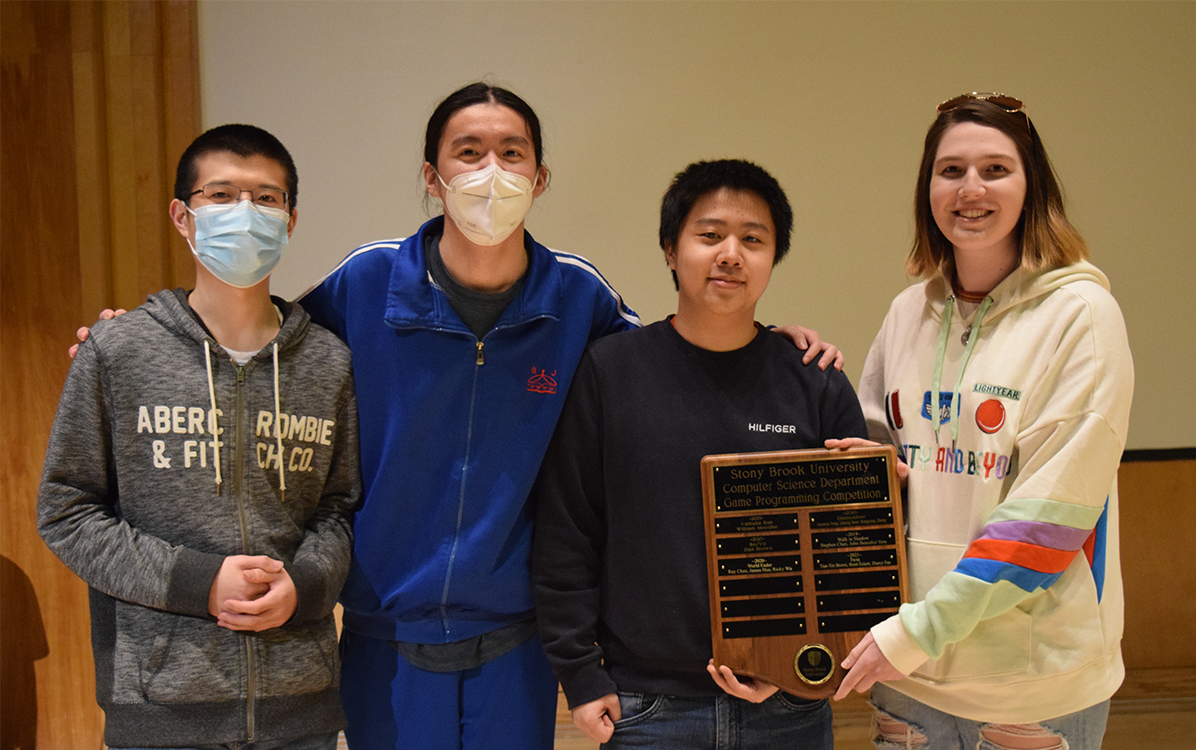 Judges had the difficult task of determining which game finished at the top of the leaderboard and this year that honor goes to "Doodle Finn," created by students Kevin Cai, Eric Chiu and Anna Noonan. "The idea was a top-down dungeon crawler game called DoodleDungeon, where the player flings their inkbrush to attack and defend themselves," said Cai, who came up with the original concept.
The runner-up was the game "Terminal," developed by Thomas Aloi, Kazi Jamal and Jaswinder Singh. Terminal was created using the Wolfie2D game engine written in typescript and created by Joe Weaver and Prof. Richard McKenna.
Visit the Game Programming website for links to playable versions of all of the games. A video of the entire event, game video trailers and information regarding past events can be found on the SBU Game Programming's YouTube channel.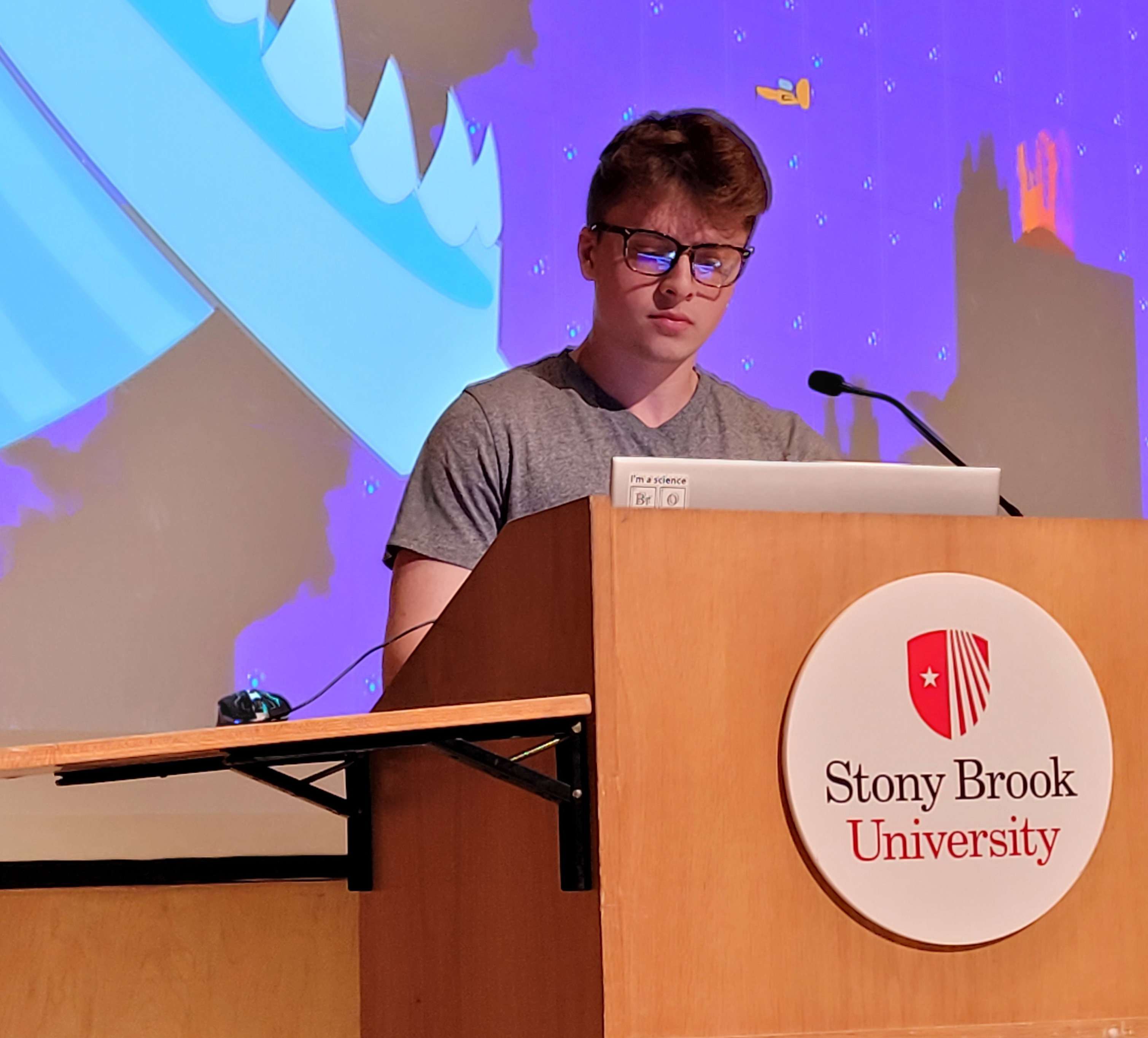 -Content: Winnie Lin
-Photo: Marie Yamamoto