Echoes of the Subterra Wins the 19th Annual Game Programming Competition
At the 19th Annual Stony Brook University Game Programming Competition held in May contestants created original game concepts that demonstrated the programming skills. Working together to develop and troubleshoot their original games, the programming competition provides practical experience for students to engage with an audience of alumni, faculty, and students across campus. It is also a great opportunity for novice programmers to develop professional presentation and technical skills, essential for their future tech careers.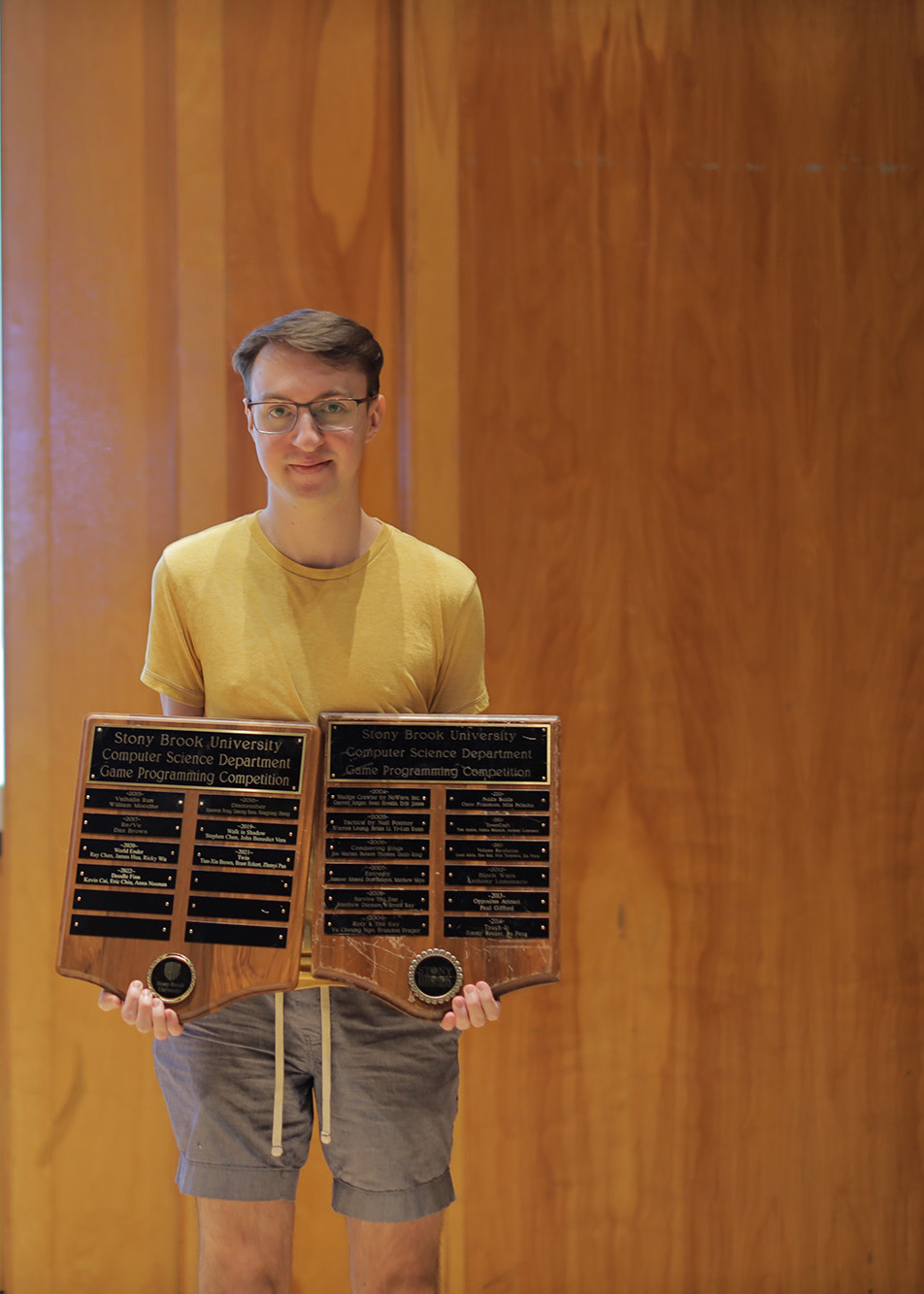 This year, a total of twelve finalists from Prof. Richard McKenna's class CSE 381 Game Programming showcased their game development skills before an engaged audience of over 100 students, family, and community members. However, there could be one winner. Echoes of the Subterra created by Jacob Barrett, David Wei, and Han Yan is this year's best video game, with Infinite Night (created by Chuangfa Liang, Jack Manning, and Isabella Misanes) taking second place. 
The contest was judged by Stony Brook alumni, many of whom were finalists in previous competitions. The 23 judges currently have tech careers at a number of companies including; Intel, Google, Paramount and Bungie. Along with Prof. McKenna, the Game Development and Design Club (GDDC) helped host, organize, and run this year's competition.
Already looking to 2024, the 20th Annual Competition will be held on Friday, May 10th, in the SAC Auditorium. Those who are interested in signing up for next year's competition should check out the Game Programming website. To watch this year's and previous years' competitions, visit the SBU Game Programming Youtube channel. 
-Kimberly Xiao