Making Data Centers Sustainable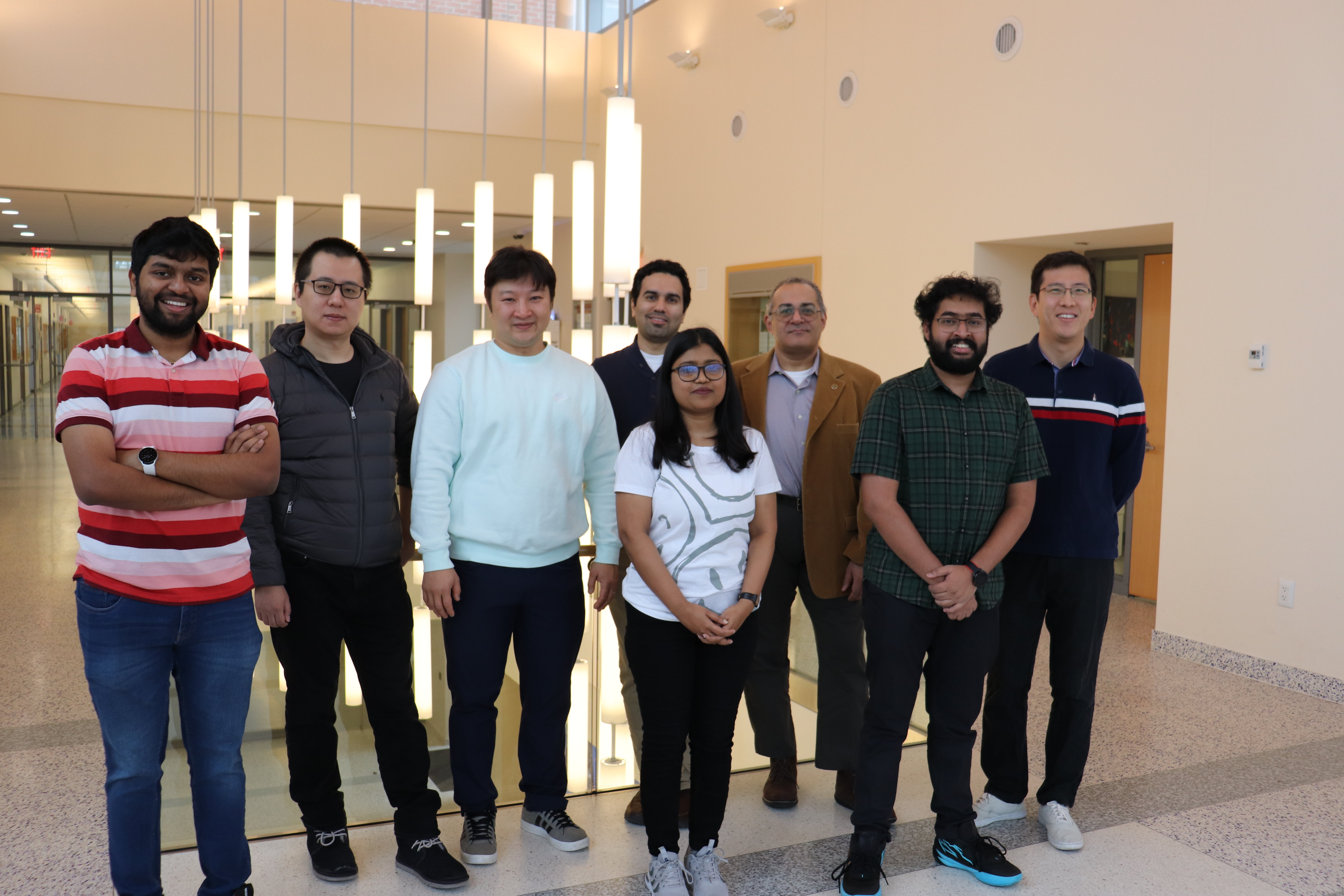 Recent studies estimate that data centers are responsible for about 2% of the total greenhouse emissions; this is equivalent to the emissions of the entire airline industry. Even worse, emission levels for data centers, which house thousands of computing servers and equipment, are expected to increase to 5–7%. Consequently, government and funding agencies are urgently calling for solutions.
A team of faculty at Stony Brook University (SBU) along with colleagues at Binghamton University and Pennsylvania State University, are tackling this challenge with the help of a $1.5M NSF Large Computer and Network Systems (CNS) grant to study sustainability in data centers.
Anshul Gandhi from the Department of Computer Science leads a team of faculty including Dongyoon Lee (Computer Science), Zhenhua Liu (Applied Mathematics and Statistics), Shuai Mu (Computer Science), and Erez Zadok (Computer Science), on the project titled Systems and Verifiable Metrics for Sustainable Data Centers.
SBU researchers are focusing their efforts on sustainability costs of data centers. Data centers,
such as those operated by Google, Amazon, and Microsoft, have miles of space for IT
equipment that allow them to provide services such as Google Docs, Dropbox, and MS Office
365. However, providing these services to customers worldwide comes at the environmental
cost of staggering carbon emissions released by data centers.
"One of the key hurdles to sustainable computing is the lack of metrics to measure sustainability
costs. If we want to optimize something, we have to be able to accurately measure it first," said
Gandhi.
"In addition to being accurate, it is also vital that sustainability costs can be verified and audited
by multiple independent entities, to prevent cheating and 'gaming', so that society as a whole
can trust such reported sustainability metrics," added Co-PI Zadok.
Pictured above: Professors Shuai Mu, Dongyoon Lee, Anshul Gandhi, Erez
Zadok, and Zhenhua Liu. Research assistants: Sri Pramodh Rachuri, Santa
Maria Shithil, Debajyoti Halder.
A key contribution of the project is the design of metrics that holistically capture the
sustainability costs of data center computing. The metrics include operational costs associated
with clean and unclean energy usage in data centers—and embodied carbon costs involved in
the manufacture, transport, and disposal of data center equipment. Using such holistic metrics,
the team is designing sustainable versions of computer services such as energy-efficient
databases and machine learning frameworks.
The project also seeks to leverage energy-efficient "edge" nodes which have minimal compute
capabilities but consume little power. By investigating the tradeoff between lower compute
capabilities and low power consumption, the team aims to identify workloads and scenarios
under which such edge nodes can provide more sustainable operations than commodity cloud
servers.
Samir Das, chair of the Department of Computer Science, says, "This funding is an incredible
testament to our capabilities in this space because the NSF CNS Large program is extremely
competitive. Congratulations to the entire team!"
The NSF CNS Large program funds "proposals tackling ambitious problems in computing and
networking that are well suited to an integrated systems-oriented approach.'' In the 2022
funding period, this SBU sustainability project was only one of three NSF CNS Large projects
that were funded.