May 12 - You're Invited: Game Programming Competition is Set!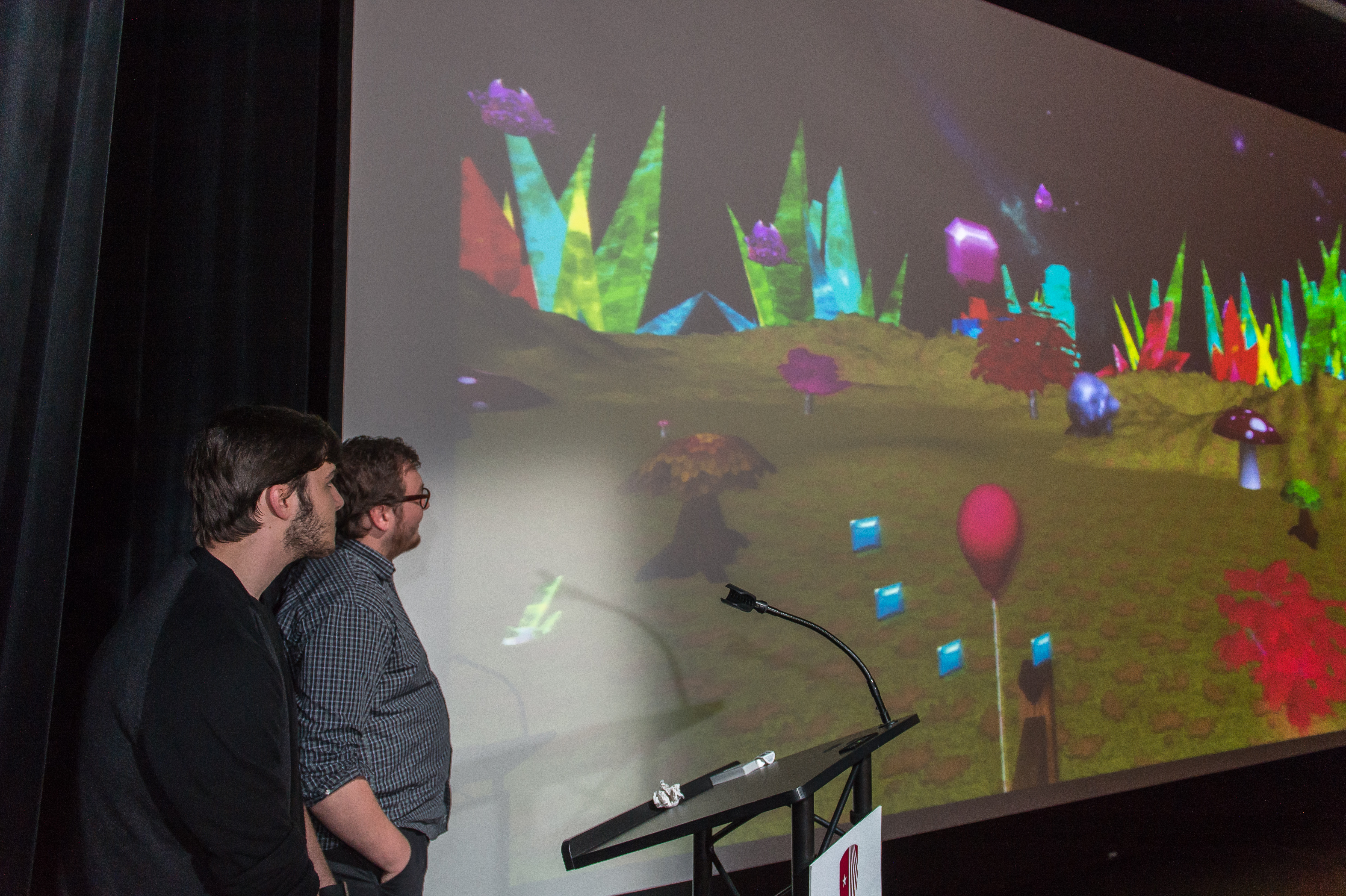 The 14th Annual Game Programming Competition is set for Friday, May 12th at 6p. The event, which takes place this year in the Student Activities Center Auditorium, gives all Stony Brook University students an opportunity to present their original video game designs. All students, faculty, family, and friends are welcome to join us as we preview the hottest gaming ideas on campus.  
With game names such as "Misuse of Magic" and "Aqua Cycle", this semester 36 teams in total entered the competition. Final competitors, which will be selected on Wednesday, May 10, will go head-to-head at the May 12 event. 
The event will be co-hosted by students Alec Day & Aaron Molina. After the student presentations, judges select the winning teams and the teams receive awards for their creations. Judges from previous competitions included game designers working at some of the top companies in the field, many of whom are SBU alumni. This year we're happy to welcome the following judges:
| | |
| --- | --- |
| Mike Pellechia | Applied Visions |
| Brendan Rivers | Major League Baseball |
| Charles Huang | Scholastic |
| Evan Saft | Applied Visions |
| Jessica Mortellaro | VCORE Solutions |
| Jimmy Bouker | Nickelodeon Games |
| Lisa Xu | CA Technologies |
| Stefan Salva Cruz | Ironmark Games |
| Mike Sayan | Viacom |
| Mike Witkovsky | kidOYO |
| Moshe Ben-Zacharia | The Body VR |
| Ryan Courtney | Game Designer |
| Sabrina Wagner | KidOYO |
| Mike Witkovsky | KidOYO |
| Alex Thomas | Applied Visions |
To stay on top of the latest information on the Game Programming Competition, visit their website. You can also check out previous competitions on the gaming YouTube Channel.