Oct. 28 - Graduate Research Day
On October 28 graduate students will showcase their research at the Department of Computer Science 2022 Graduate Research Day (GRD '22).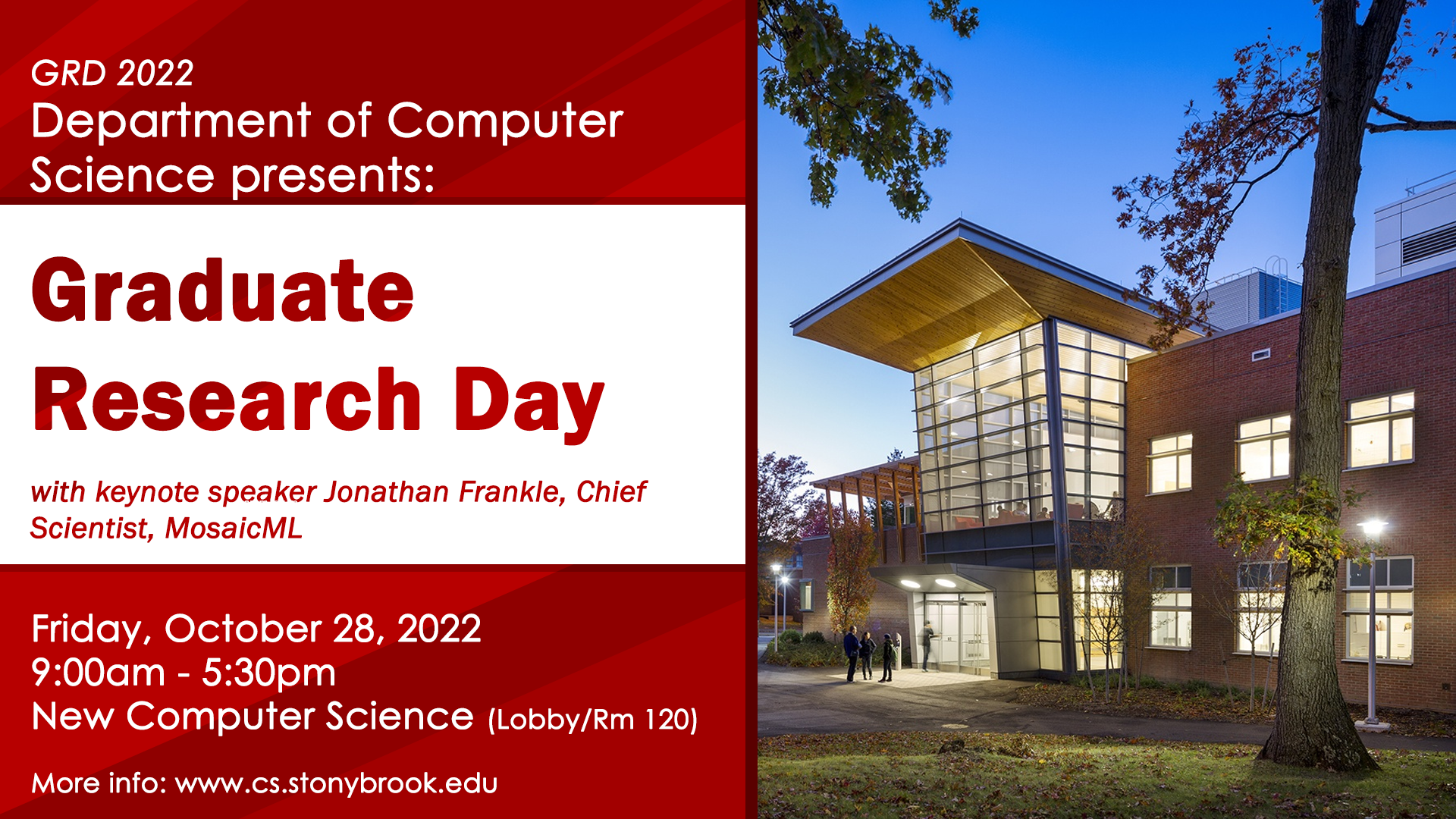 In addition to oral presentations and poster presentations, GRD '22 includes a Q&A session and keynote talk. To date, 30+ students submitted research topics for consideration and close to 20 students will be selected to actually present.
The keynote speaker for GRD '22 is Jonathan Frankle, Chief Scientist at MosaicML. MosaicML is a "startup dedicated to reducing the cost of training neural networks by changing the training algorithm." Frankle is completing his PhD at MIT and will be joining the faculty at Harvard University in the Fall 2023.
GRD '22 will be held in the New Computer Science building from 9a-5p and everyone is welcome to attend one or all of the presentations. A full schedule of the event can be found at https://www3.cs.stonybrook.edu/~grd/
The event would not be possible without the support of our sponsor RevBits, a cyber security solutions company, located in Mineola, NY. The CEO of RevBits, Stony Brook University alumnus David Schiffer, is scheduled to be a judge for the GRD '22 poster and presentation competition.
See you on October 28!