Register now for the CS High School Open House on October 24, 2019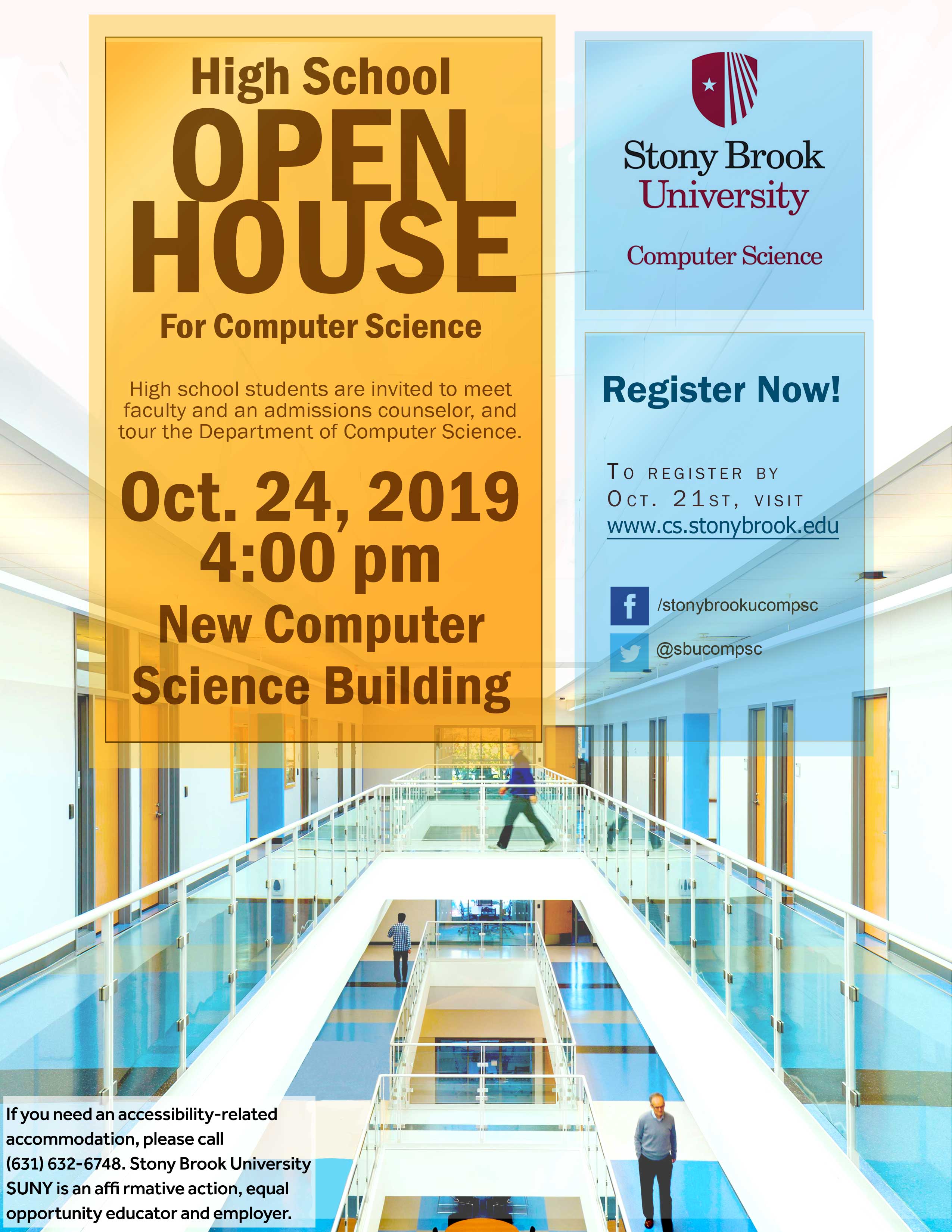 The Department of Computer Science (CS) at Stony Brook University is excited to, once again, offer a High School Open House for students in grades 9-12 interested in studying computer science.
On October 24, 2019, at 4 pm, parents and high school students will meet CS faculty and a counselor from the Office of Admissions who will offer advice and information about the CS department. The event is taking place in Room 120 of the New Computer Science building, and it will conclude at 5 pm following a tour of the 70,000 square foot CS building.
The CS High School Open House is a great opportunity for helping students and their parents make the important decision on where to apply for college. The event is strictly limited to the area of computer science and space is limited so registration via the Google link is appreciated.
Register here:  https://docs.google.com/forms/d/e/1FAIpQLSebKr0s31hW1rgcGOlaL3ABUK7P7mjZSeuW3cZV_YcsDq2kTQ/viewform
Questions? Email dano
cs.stonybrook.edu