Shutterstock Distinguished Lecture Series - Ellen Zegura - Public Interest Technology Research and Education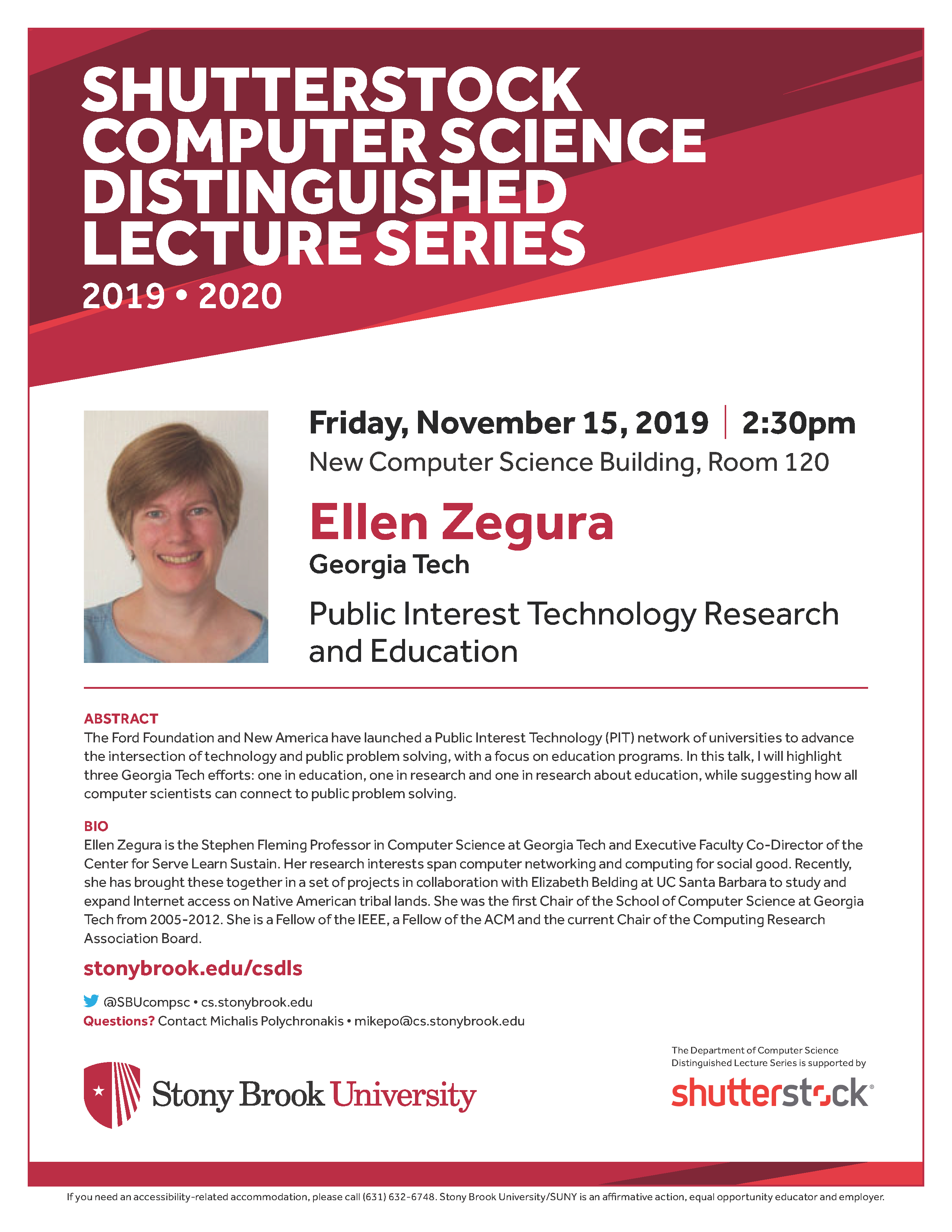 ABSTRACT
The Ford Foundation and New America have launched a Public Interest Technology (PIT) network of universities to advance the intersection of technology and public problem solving, with a focus on education programs. Georgia Tech is a charter member of this network, building on long-standing work in a Computing and Social Good project-based course, a Civic Data Science summer internship program and a growing portfolio of research on how to effectively meet the needs of the public sector with appropriate socio-technical systems. In this talk, I will highlight three Georgia Tech efforts: one in education, one in research and one in research about education, while suggesting how all computer scientists can connect to public problem solving.
BIO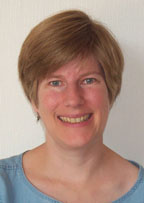 Ellen Zegura is the Stephen Fleming Professor in Computer Science at Georgia Tech and Executive Faculty Co-Director of the Center for Serve Learn Sustain. Her research interests span computer networking and computing for social good. Recently she has brought these together in a set of projects in collaboration with Elizabeth Belding at UC Santa Barbara to study and expand Internet access on Native American tribal lands. Her research has been funded by NSF, DARPA, the Army Research Lab, Cisco and others. She was the first Chair of the School of Computer Science at Georgia Tech from 2005-2012. She is a Fellow of the IEEE, a Fellow of the ACM and the current Chair of the Computing Research Association Board.
Click here to return to the full 2019/2020 Shutterstock Distinguished Lecture Series schedule.