No Tricks, Just Treats at Graduate Research Day '22
For years, the Department of Computer Science has showcased their graduate students' achievements and this year's event, Graduate Research Day (GRD), was held on October 28, 2002.
Graduate students, some dressed as their favorite scientist to align with the Halloween theme, came from all over campus to present their research to colleagues and faculty. Student presenters submitted their research idea to the GRD committee weeks in advance and were then selected to present.
The day began with opening remarks by Samir R. Das, professor and chair of the department, before students settled into a lecture hall to listen to the first round of presentations focused on Information and Intelligent Systems. Some noted presentations included Understanding Human Hands in Visual Data by Supreeth Narasimhaswamy, "Brain Cancer Survival Prediction on Pretreatment MRI using Deep Anchor Attention Learning" by Xuan Xu, and "Taming Entangled Accessibility Forum Threads for Efficient Screen Reading" by Anand Aiyer.
By noon, keynote speaker. Jonathan Frankle, The Chief Scientist at MosaicML, addressed the crowd with his talk, Computer Science, Empiricism, and Better Neural Networks. Lining the halls of the New CS building, 30+ posters were set up and student researchers, including students dressed in Einstein, Caesar, and Harry Potter costumes, discussed their projects with curious spectators.
The second round of in-person presentations focused on the topic of Systems and Security and 'Theory. Those presentations included "Runtime-Assured Microgrid Control" by Shouvik Roy and "Leveraging Earables for Unvoiced Command Recognition" by Tanmay Srivastava.
By the end of the day, students participated in an Anonymous Faculty Q&A before some were called up to receive awards for their presented research. Awardees can be found in this GRD '22 brochure and are also presented below.
Best Poster
Information and Intelligent
Systems

Amit Kumar Das
The Effects of Color and Familiar Visual Context on Chart Comprehension and Memorability
Best Poster
Theory
Zhaoyue Chen
A Multistep Frank-Wolfe Method
Best Poster
Systems & Security
Babak AminAzad
Debloating Web Applications
Best Overall Poster
Pratik Vaishnavi
How To Accelerate Training Certifiably
Robust Neural Networks
Best Presentation
Information and Intelligent
Systems
Supreeth
Narasimhaswamy
Understanding Human Hands in Visual Data
Best Presentation
Theory
Evan West
GraphZeppelin: Processing Enormous,
Changing Graphs
Best Presentation
Systems & Security
Prerna Khanna
AccessWear: Making Smartphone
Applications Accessible to Blind Users
Best Overall Presentation
Tanmay Srivastava
Leveraging Earables for Unvoiced Command
Recognition
Participant's Choice Award
Best Presentation
Xigao Li
Too Good To Be True: Exploring the
Ecosystem of Cryptocurrency Giveaway
Scam
Participant's Choice Award
Best Poster
Caitao Zhan
Discrete Outcome Quantum Sensor
Networks
With over 100 attendees, GRD '22, formerly known as Graduate Research Conference, was a great success and "bright spot" during the semester.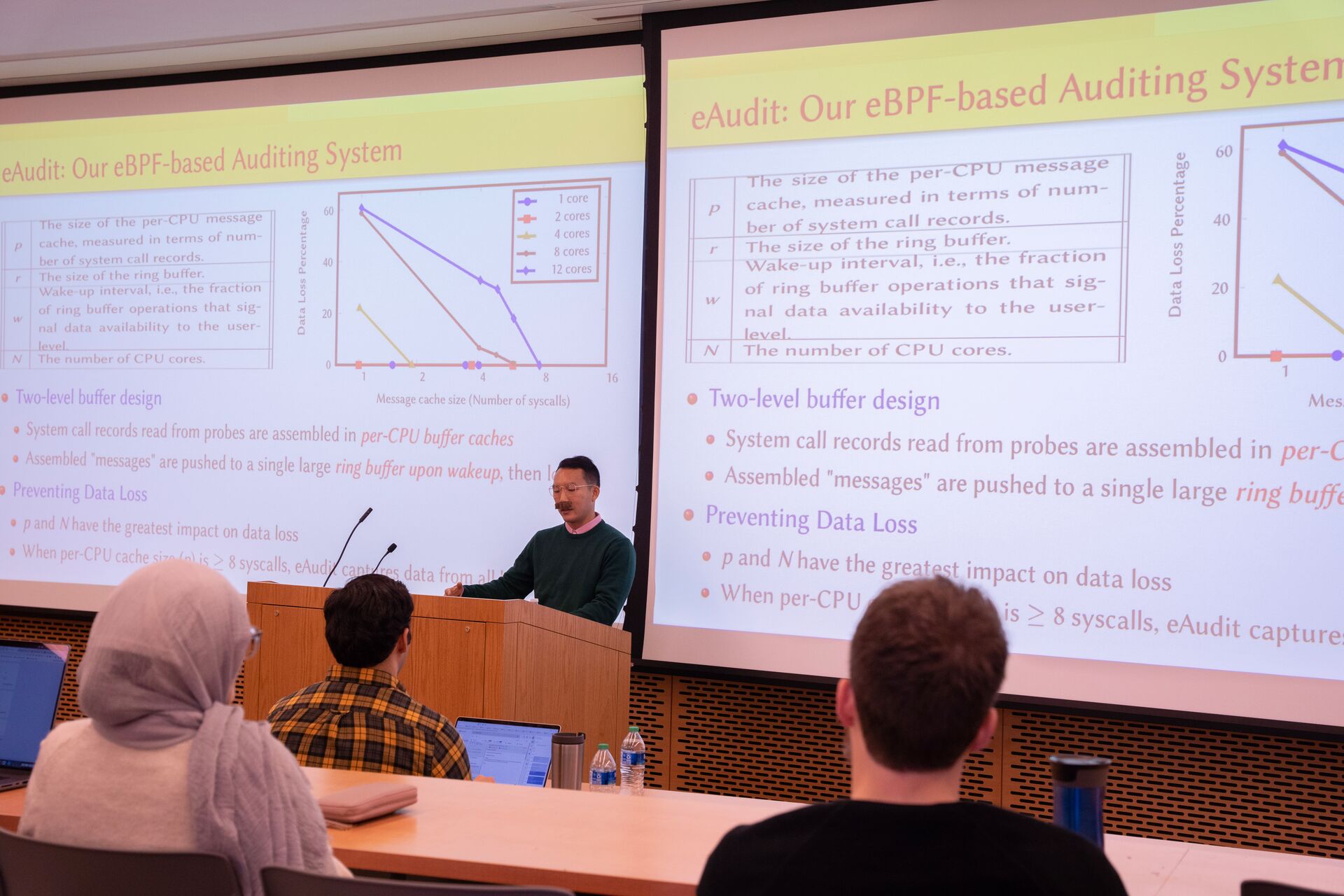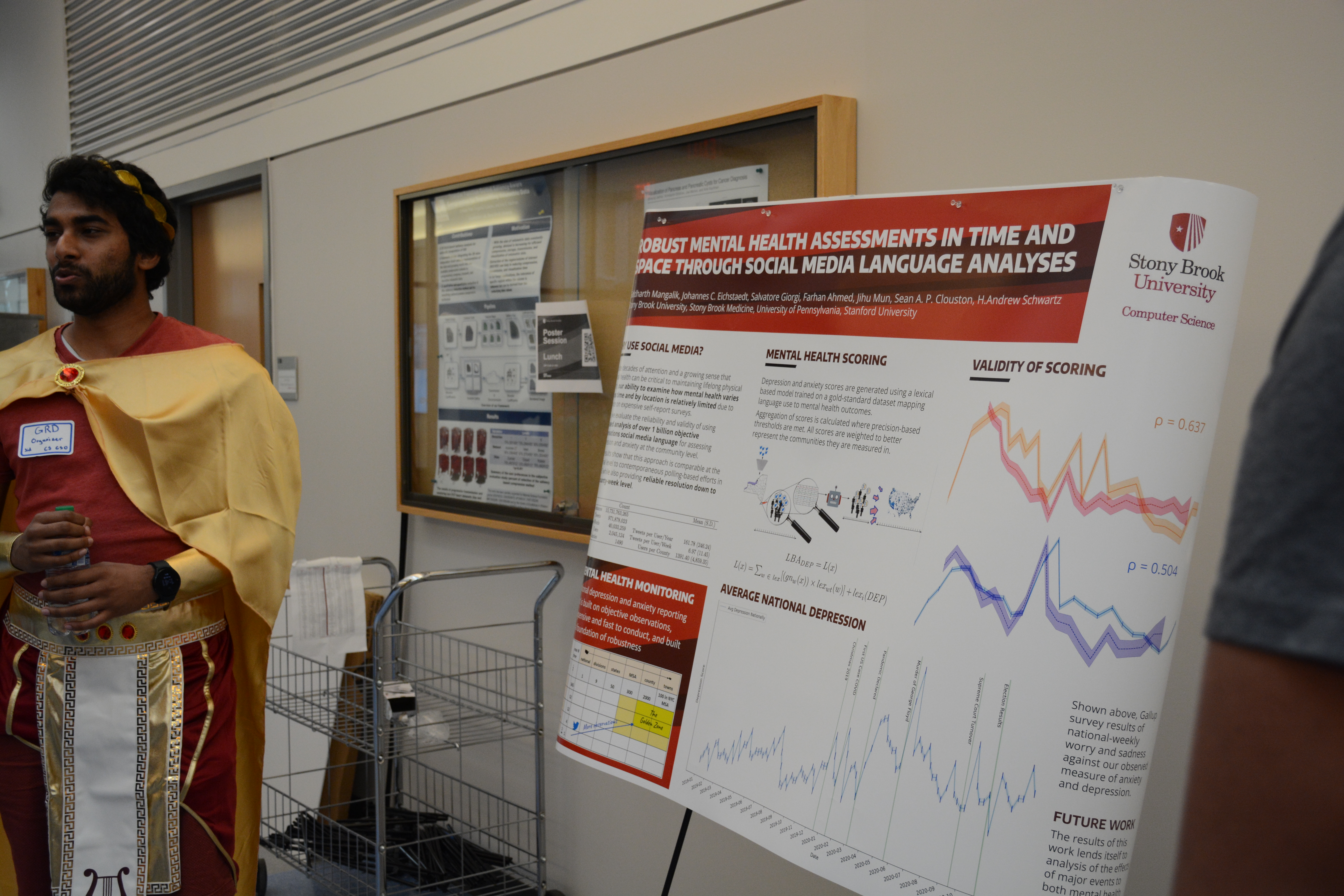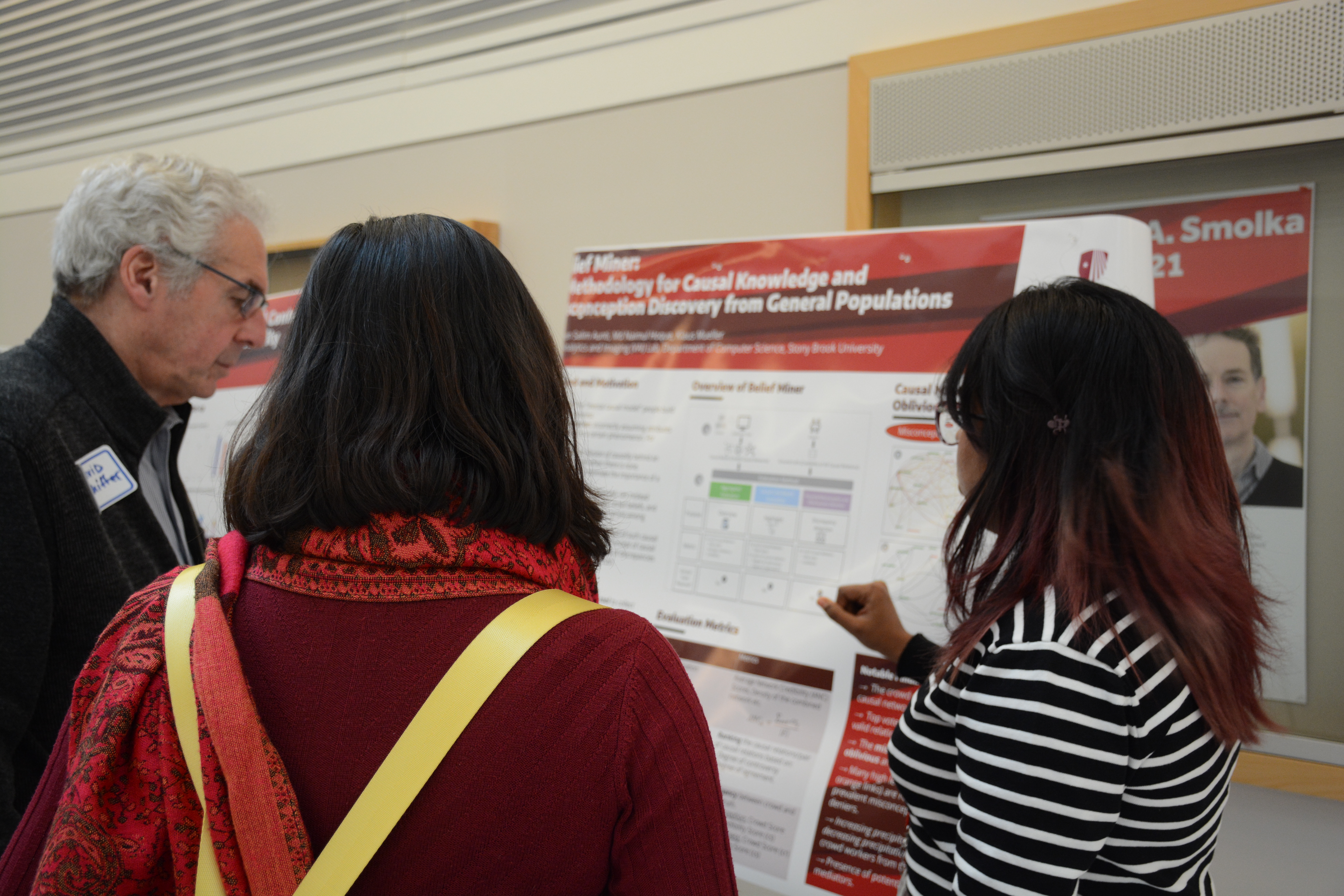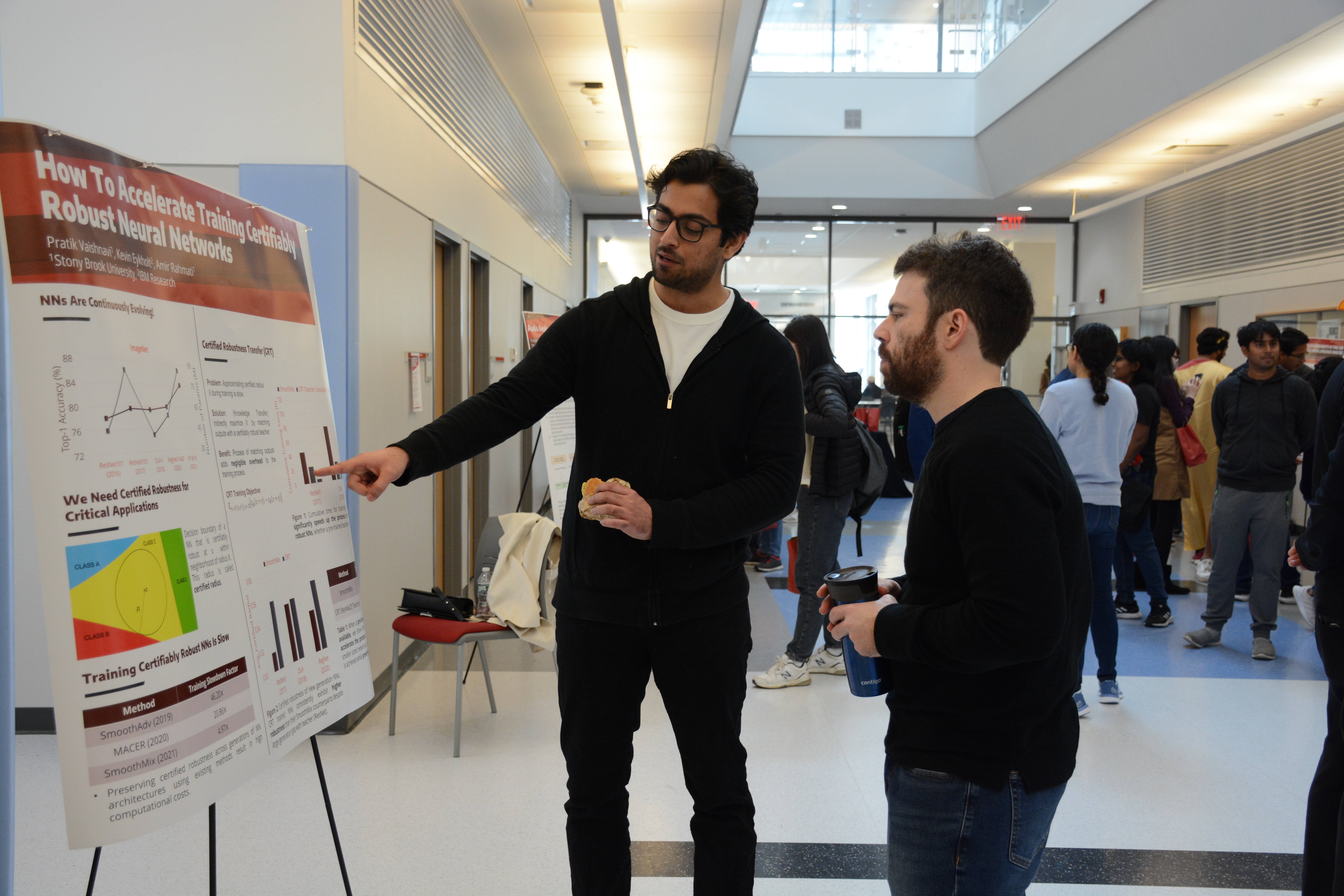 -Alissa Pabon