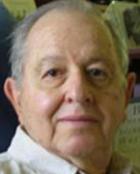 In Memoriam - Professor Emeritus
It is with great sadness that the Department of Computer Science reports the loss of Dr. Herb Gelernter, Professor Emeritus of Computer Science. Herb, a founding member of the department, passed away May 28, 2015. The department invites you to leave your fond memories of Herb here.
Herb will be greatly missed by his colleagues in the department, the many students who benefited from his great wisdom, and the entire Stony Brook community." -Dr. Arie Kaufman
Interests
Artificial Intelligence, Knowledge-based Heuristic Problem-solving Systems, and Scientific Applications.
Biography
Herbert L. Gelernter earned his Ph.D. from University of Rochester.