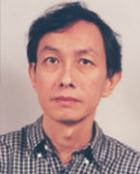 In Memoriam - Professor Emeritus
It is with great sadness that we report the news that Ker-I Ko passed away on December 13, 2018.  Ker-I was with the department for most of his professional career, from 1986 to 2012. After retirement from Stony Brook, he took up a chaired professor's position at NCTU Taiwan.
Interests
Computational Complexity, Theory of Computation, and Computational Learning Theory.
Biography
Ker-I Ko received his Ph.D. in Computer and Information Science from the Ohio State University in 1979.
Awards
Ker-I Ko is a recipient of the ISI Highly Cited Researcher, ISIHighlyCited.com, Thomson Reuters.
Teaching Summary
CSE 303, CSE 540, CSE 548