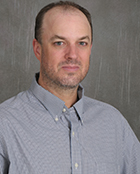 Computer Science Department
1436 Computer Science
Stony Brook University
Stony Brook, NY 11794-4400
Email:
richard

[at]

cs.stonybrook.edu
Interests
Computer Science Education, Computer Game Programming, Internet Commerce Programming.
Biography
Richard McKenna earned his M.S. in Computer Science from Stony Brook University in 2002, and B.S. in Industrial Engineering from the University of Texas at Arlington in 1996.
Awards
2014 Outstanding Undergraduate Education Award
Teaching Summary
CSE 101, CSE 102, CSE 114, CSE 214, CSE 219, CSE 220, CSE 300, CSE 301, CSE 308, CSE 333, CSE 380, CSE 381, CSE 390, ISE 208, ISE 390, ITS 102