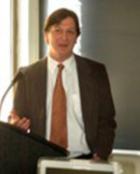 Department of Computer Science
Old CS Bldg Room 2211
Stony Brook, NY 11794-4400
Email:
tony

[at]

cs.stonybrook.edu
Interests
Multimedia, Interface Design, Computer-based Training, and Distance Learning.
Biography
Tony Scarlatos is the Director of the Multimedia Lab​. He received his MA from Adelphi University in 1995 and BFA from Pratt Institute in 1982.
Research
Tony Scarlatos' research interests include computer-based training, distance learning, multimedia, computer-human interaction, and multimodal interfaces. With his combined background in the visual arts, education, and computer science, these are synergistic pursuits. The unifying goal of his research is to facilitate faster comprehension and longer retention for learners using technology. 
This work has been supported through a number of grants: Long Island Lighting Company R&D Initiative (1993 & 1994), New York State Department of Education (1997), and a Department of Commerce TIIAP grant (1998). My research is currently being supported by a National Science Foundation grant, "CRCD: Innovative Approaches to Computer-Human Interfaces" (2002 - 2006).
Awards
Tony Scarlatos is a recipient of the National Academic Advising Association (NACADA) award in 1992, Printing Industries of America award in 1990, and Federal Design Achievement award in 1988.
Teaching Summary
CSE 334, CSE 364, CSE 392