ISE Program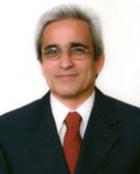 The Information Systems major, which is housed in the Department of Computer Science, prepares its graduates to design and build computerized data processing and decision support systems. The program is technically oriented, emphasizing the design and implementation aspects of large-scale information systems as well as the more traditional managerial and organizational issues, and it balances development of system engineering skills with learning to deliver reliable systems on time and within budget.
Throughout the program, students are exposed to diverse application areas ranging from traditional business, finance, and accounting through telecommunications, networks, multimedia, and database management, to computer-aided design and industrial production management systems.
For more information about the ISE major and minor, please refer to the Undergraduate Bulletin.
ISE Graduation Requirements Checklist 
Current Stony Brook students can find their major checklist in their Google Drive "Shared with Me" folder. The title of the spreadsheet is "First Name Last Name, ID#". If you have any difficulty finding your checklist, please email csugcomm
cs.stonybrook.edu. For questions regarding your University requirements, please consult with an advisor in the CEAS Undergraduate Student Office.
ISE Major and ISE Specialization (Fall 2022)

   Basic Checklist    Business & Economics    System & Network Administration    Technological Systems Management    Financial Information Systems    Health Informatics
ISE Major and ISE Specialization (Fall 2021)

   Basic Checklist    Business & Economics    System & Network Administration    Technological Systems Management    Financial Information Systems    Health Informatics
ISE Major and ISE Specialization (Fall 2020)

   Basic Checklist    Business & Economics    System & Network Administration    Technological Systems Management    Financial Information Systems    Health Informatics
ISE Major and ISE Specialization (Fall 2019)


   Basic Checklist    Business & Economics    System & Network Administration    Technological Systems Management    Financial Information Systems    Health Informatics
ISE Major and ISE Specialization (Fall 2018)

   Basic Checklist    Business & Economics    System & Network Administration    Technological Systems Management    Digital Media    Financial Information Systems    Health Informatics
ISE Major and ISE Specialization (Fall 2017)

   Basic Checklist    Business & Economics    System & Network Administration    Technological Systems Management    Digital Media
ISE Major and ISE Specialization (Spring 2017)

   Basic Checklist    Business & Economics    System & Network Administration    Technological Systems Management    Digital Media
ISE Major and ISE Specialization (Spring 2016)

   Basic Checklist    Business & Economics    System & Network Administration    Technological Systems Management    Digital Media
ISE Major Basic & Specialization Checklist - Past Years 

   (Fall 2015)    (Fall 2014)     (Spring 2014)     (2012)     (2011)     (2010)     (2009)     (2008)     (2006)     (2005)
ISE Minor Checklist 

  (2019)   (2018)   (2015)  (2014)   (2012)  (2011)   (2010)   (2009)