ISE Program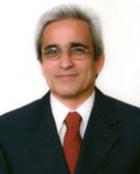 The Information Systems major prepares its graduates for many professions that involve the use of computers. The program is technology-oriented, emphasizing the design and implementation aspects of large-scale information systems as well as the more traditional managerial and organizational issues, and it balances development of system engineering skills with learning to deliver reliable systems on time and within budget. Throughout the program, the students are exposed to diverse applications areas, ranging from the traditional business, finance, and accounting, through telecommunications, networks, and database management, to computer-aided design and industrial production management systems. The students are required to take a number of courses in a specialization topic, and can easily accomplish a minor in that area. The two pre-defined specialization topics are Business & Economics and Technological Systems Management, but we also offer custom specializations. Recent custom specializations include Systems Administration, Network Administration, and Digital Media. We also offer a minor program in Information Systems. Staring fall 2011, admission to the ISE minor has the requirement for an overall 2.8 GPA. For more information, please refer to the Majors, Minors, and Programs section of the official bulletin given below. For those students who have transferred to Stony Brook from another institution, Transfer Advising Services offers a list of ISE course equivalencies.
ISE Graduation Requirements Checklist 
You can select a graduation checklist consistent with your official 'Requirement Date' or a more recent checklist. The requirement date is usually your matriculation date or the date when you returned from a leave of absence. For further information consult the Computer Science Undergraduate Secretary or an advisor in the CEAS Undergraduate Office.
IMPORTANT NOTES:
This checklist summarizes your major/minor degree requirements. Please consult the Undergraduate Bulletin that was in place when you declared your major/minor for the official list of major/minor requirements. For details, visit here.
This checklist indicates ONLY what is required for your major or minor, and does not confirm completion of the University's general education, upper-division, and total credit requirements. Please consult with the appropriate academic advising unit to review the remaining graduation requirements. For general advising locations, visit here.
ISE Major and ISE Specialization (Fall 2020)

   Basic Checklist    Business & Economics    System & Network Administration    Technological Systems Management    Financial Information Systems    Health Informatics
ISE Major and ISE Specialization (Fall 2019)


   Basic Checklist    Business & Economics    System & Network Administration    Technological Systems Management    Financial Information Systems    Health Informatics
ISE Major and ISE Specialization (Fall 2018)

   Basic Checklist    Business & Economics    System & Network Administration    Technological Systems Management    Digital Media    Financial Information Systems    Health Informatics
ISE Major and ISE Specialization (Fall 2017)

   Basic Checklist    Business & Economics    System & Network Administration    Technological Systems Management    Digital Media
ISE Major and ISE Specialization (Spring 2017)

   Basic Checklist    Business & Economics    System & Network Administration    Technological Systems Management    Digital Media
ISE Major and ISE Specialization (Spring 2016)

   Basic Checklist    Business & Economics    System & Network Administration    Technological Systems Management    Digital Media
ISE Major Basic & Specialization Checklist - Past Years 

   (Fall 2015)    (Fall 2014)     (Spring 2014)     (2012)     (2011)     (2010)     (2009)     (2008)     (2006)     (2005)
ISE Minor Checklist 

  (2019)   (2018)   (2015)  (2014)   (2012)  (2011)   (2010)   (2009)
Bulletin Information

 Link to the Bulletin for the ISE Major and Minor Program