CS Department Recognizes Outstanding Faculty and Staff at Holiday Luncheon
The Stony Brook University Department of Computer Science celebrated the holidays AND their outstanding faculty and staff at last Friday's annual holiday luncheon. Chair Samir Das recognized several department members for their service and leadership.
This year's award winners were as follows: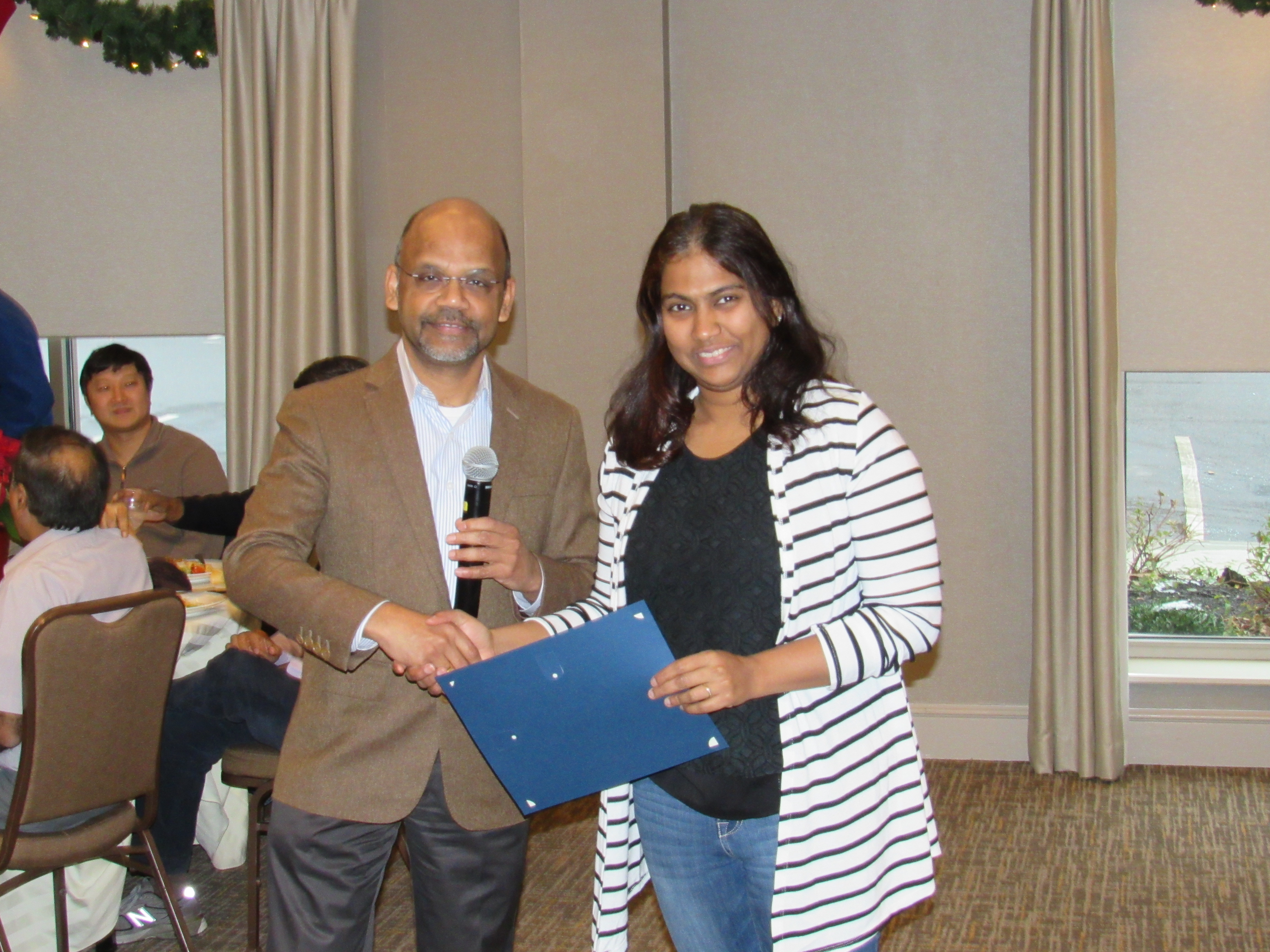 Faculty Leadership Award
Aruna Balasubramanian - 
(shown in photo with Chair Samir Das)
Himanshu Gupta
Kevin McDonnell
Erez Zadok
Research Excellence Award
Anshul Gandhi
Xiaojun Bi
Undergraduate Education Award
Richard McKenna
Michael Ferdman
Graduate Education Award
Steven Skiena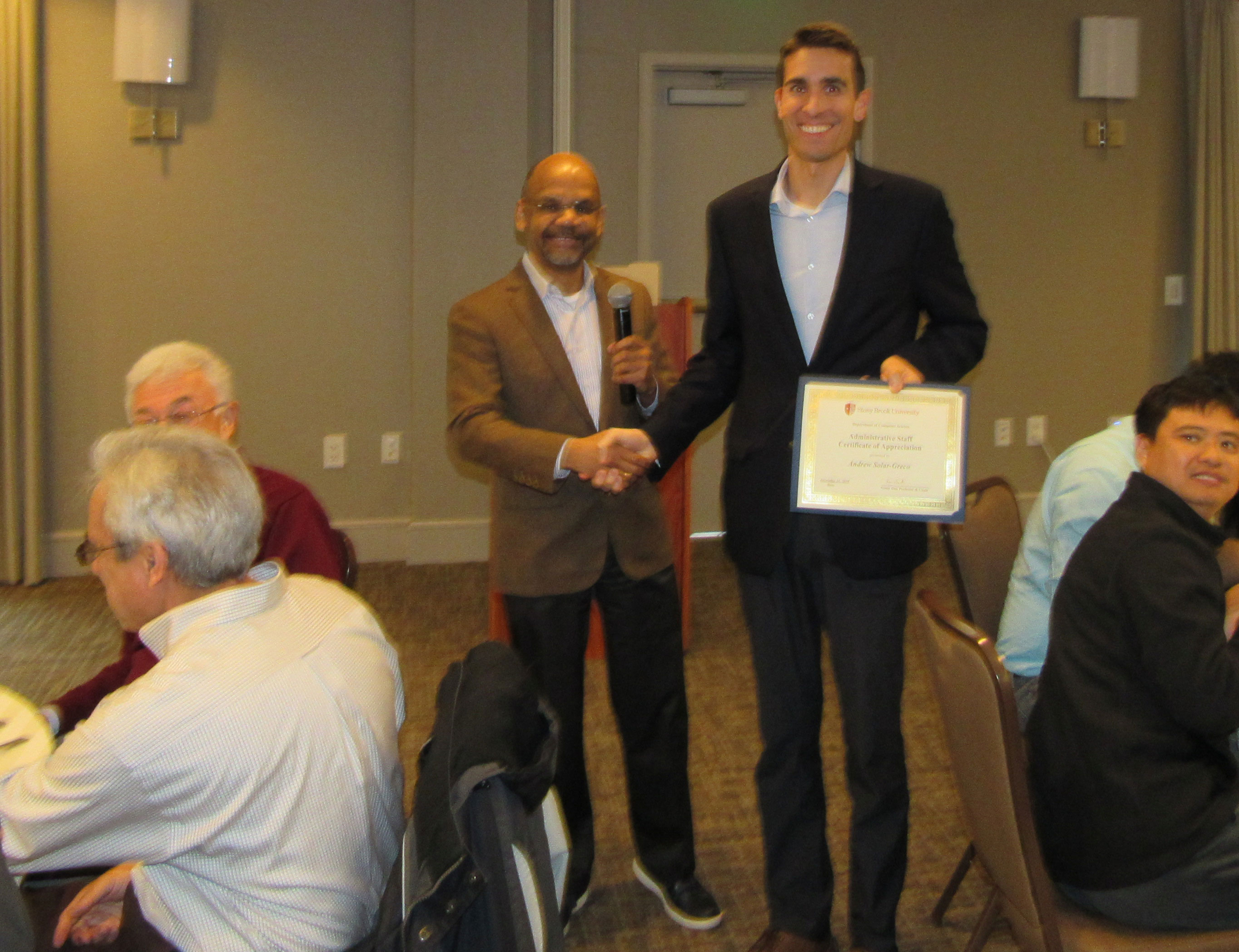 Administrative Staff Meritorious Service Award
Christine Cesaria
Administrative Staff Certificate of Appreciation
Andrew Solar-Greco - 
(shown in photo with Chair Samir Das)
Systems Staff Meritorious Service Award
Michael Delgrosso
Systems Staff Certificate of Appreciation
Vibha Mullick
Congrats to all of the award recipients and Happy Holidays to all.
For additional photos from the 2019 CS award ceremony, please click here.