CS Industry Partner Highlight: Vultr + CSE 356

Students in Professor Michael Ferdman's CSE 356 class, in a partnership with Vultr, were able to utilize the services of one of the key players among small cloud infrastructure providers, to effectively complete their overall cloud computing experience.
Professor Ferdman's CSE 356 Cloud Computing course introduces students to aspects of a high-level discipline that is becoming more sought after in the world of computer science. The course takes a deep dive into the world of large-scale systems (e.g., Google, Facebook, Twitter) and how they are built. The goal being to allow students to gain theoretical and hands-on experience with the concepts and software needed to prepare them for a potential career with such systems. To that end, Ferdman has partnered with Matawan, NJ company, Vultr.
Vultr, founded five years ago, is a company that provides public cloud services, SSD storage and tenant bare metal. Rapidly building up their infrastructure, Vultr has hired more than 50 engineers and developers and has 16 data centers around the globe. Vultr's goal is to equip developers and businesses with the power to easily deploy infrastructure using their advanced cloud platform.
In his partnership with Vultr, a total of 20 of Ferdman's students were provided with free credits to be used on Vultr's Cloud Computing platform. CSE 356 requires students to complete four homework assignments and two warm-up projects that include creating their own Linux-based Web server and experimenting on databases with the help of MongoDB. For their final project, students are required to build a cloned version of the popular Stack Overflow questionAnswer service, which is capable of handling tens of thousands of concurrent users. Vultr's services were utilized to complete these projects.
Juan Purugganan, a current senior in Computer Science, spoke about his experience using Vultr in his Web service project, "I used Vultr's VC2 instances in such a way that each instance does a specific task in my Web service," he said. "The Vultr UI was very easy to use and inviting for beginners like me." Purugganan's project had more than 1,000 concurrent users and more than 200,000 responses that need to be handled. He expressed his satisfaction with how smoothly the process went and the fair prices in consideration of the performance that Vultr had to offer. He completed his project using Vultr's $10/month plan, which included Intel Skylake CPUs.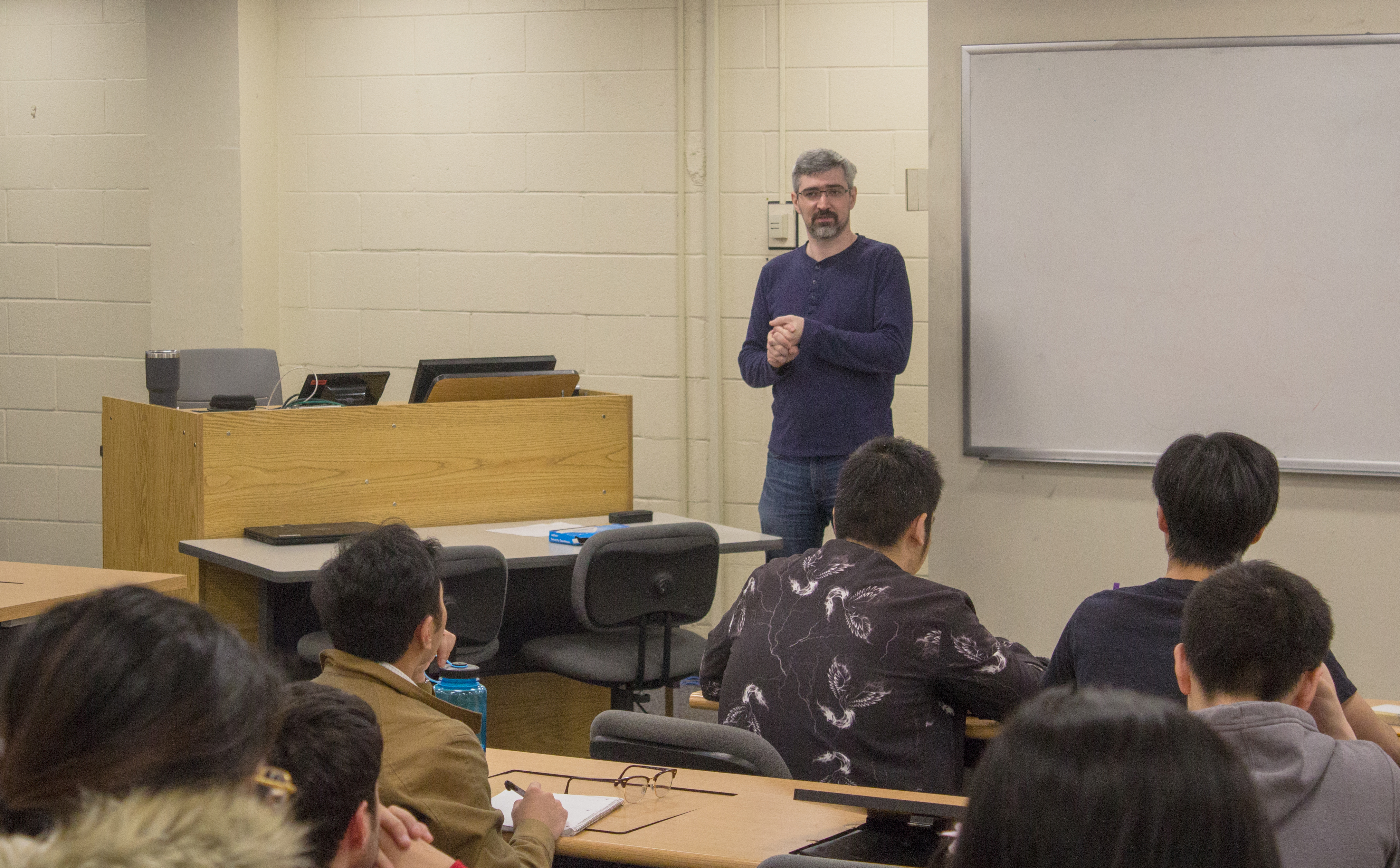 "Students have heard of cloud computing providers such as AWS and the Google Cloud Platform, but most do not realize that the cloud ecosystem is much larger and providers such as Vultr offer more cost-effective and more user-friendly alternatives," said Ferdman. "By giving credits to students in the class, Vultr allows them to gain practical hands-on experience with their services and introduces them to providers beyond Amazon and Google that may be a better fit for future projects and their future employers."
After using Vultr in their CSE 356 Cloud Computing class, many students pointed out the friendliness of Vultr's support services. "Their customer service was excellent…at one point, I needed a port to be unblocked for my mail server and they quickly resolved the issue," said Purugganan. This follows the overall consensus among Ferdman's students, who used Vultr's services, that they'd use Vultr again in the future and would recommend it to both experienced users and beginners, as well.
- Jacky Chen