Google Chrome Award Funds Improving Web Experience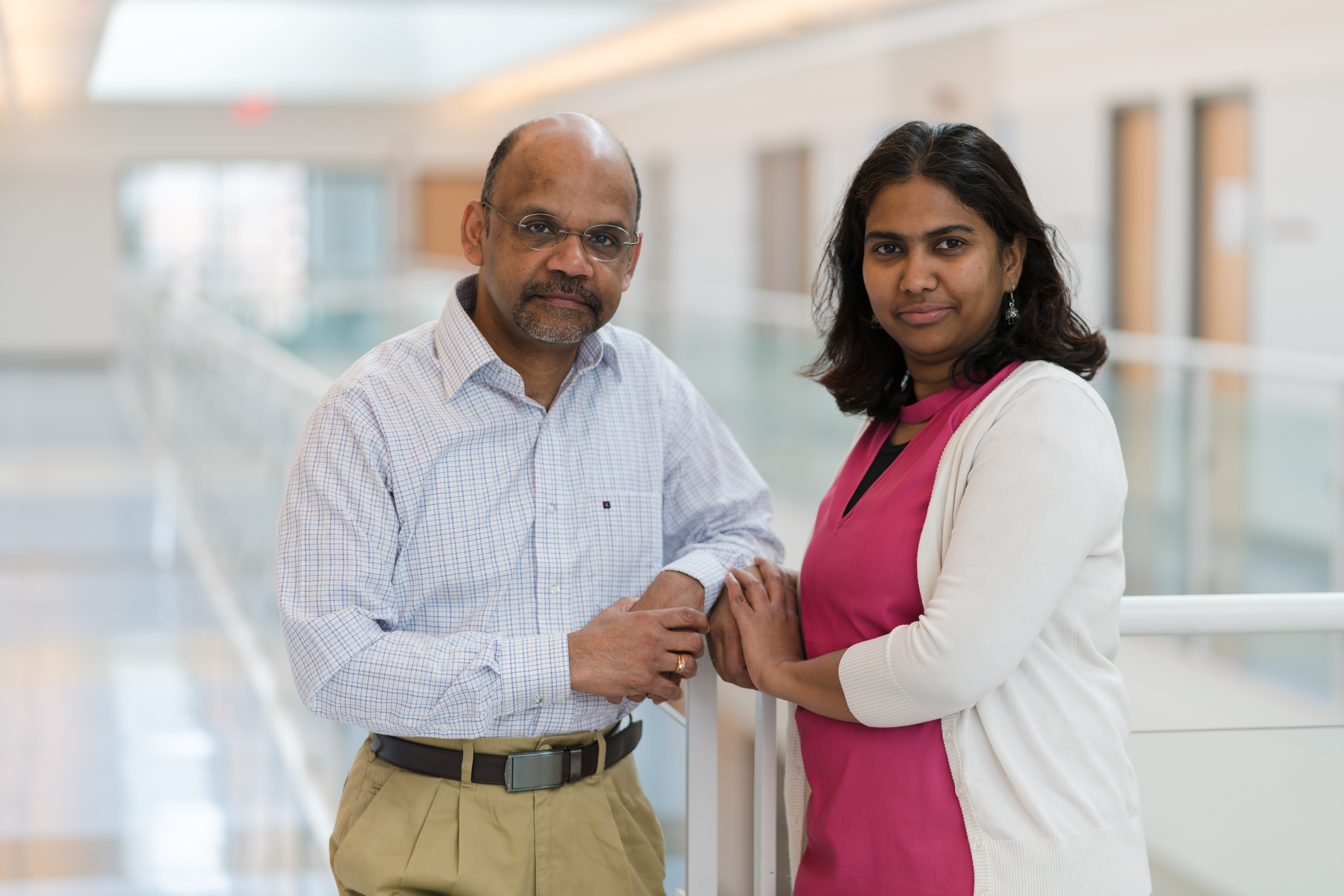 Stony Brook University computer science professor Aruna Balasubramanian is at it again. This time around, she is the principal investigator on her second Google research award, teamed with Department of Computer Science Chair Samir Das.
This semester Balasubramanian received approval for the project entitled, Improving Web Experience Using Gaze Feedback.
The Google Chrome University Research Program specifically funds research towards improving Web browsers. It is one that shows immense support for universities around the globe. This particular award includes funding for of one computer science PhD student as a researcher for one year. 
According to Google Research, "At Google we are excited to support the university research, academic development and technological innovation that happens across the globe."
"It is an incredible honor to receive an award from Google," said Balasubramanian. "This gives us an opportunity to expand our Webgaze project to further study how gaze tracking can be used to measure and improve user experience on browsers."
The project's main goal is to "ensure that objects on a Web page are loaded in the order in which the user consumes them, thus significantly improving the user experience." The investigators hope to develop different techniques to use gaze signal to prioritize Web page loading speeds. They will do this by using commercial eye-tracking technology, along with leveraging their experience with eye-tracking in other applications.
"We are fortunate to have Google's support," Das said. "This particular project demonstrates the impact of computer science research on the everyday user and the industry commitment needed to go 'Far Beyond' the ordinary in computer science."
Balasubramanian is fresh off chairing the ACM HotMobile 2018 conference in mid-February. ACM HotMobile 2018 is the 19th International Workshop on Mobile Computing Systems and Applications. She and Das were also part of a team that won a $500,000 NSF NeTS grant. She leads the multidisciplinary NeTS team which includes computer science and psychology professors Gregory Zelinsky and Dimitris Samaras. Balasubramanaian joined the Department of Computer Science at Stony Brook University in 2015 and Professor Das, whose research focus is on wireless networking, joined in 2002 and was appointed chair of the department in 2018.
As a woman in STEM, Balasubramanian shares her experience and knowledge as the advisor to WPHD (Women PhDs in computer science) and as a facilitator for the Girls Who Code club at a local library.
Joseph Wolkin