Job Prospecting: Finding your golden opportunity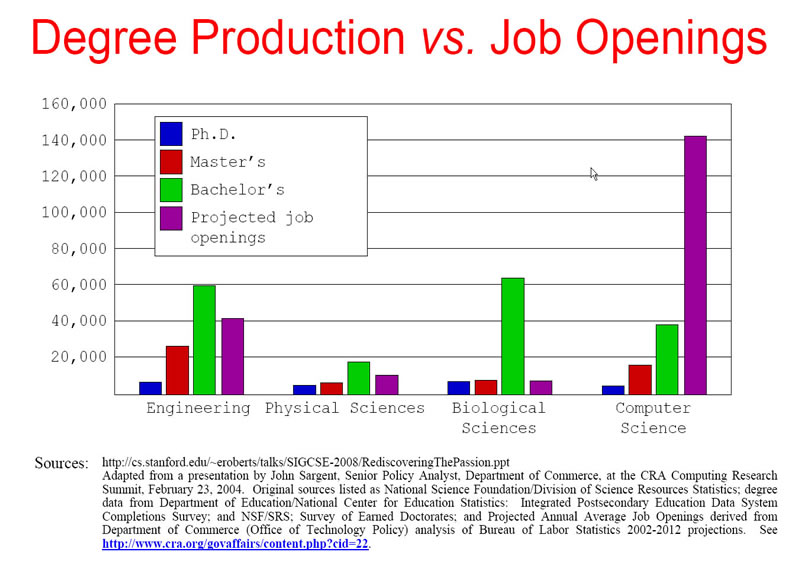 According to the U.S. Department of Labor in 2016 there were close to 28,000 jobs for computer science grads and that number was expected to grow by 19%. The median annual salary, for students with a graduate degree in computer or information research scientists in 2016, was over $111,000.
"Students in the Department of Computer Science have an enormous number of career options which results in a very high placement percentage after graduation. To help make the decision that is best for them, they should take full advantage of all the career resources Stony Brook offers," said Professor Samir Das, chair of the department.
Here are some of the resources that Stony Brook's students should take advantage of to help find that perfect job opportunity.
Ask Faculty - This should be one of the first steps for every student on the job hunt. Not sure what opportunities are available or what you should focus on? Get advice from one of the CS faculty members. In fact, before you go knocking on any doors, check out this story and video created by Professor Erez Zadok. Zadok offers advice to CS students as they start their job hunt and highlights winning strategies.
Meet Industry and Academic Leaders - Take advantage of opportunities to meet corporate and academic leaders in a more relaxed and informative environment. Attend the new CS Undergraduate Leadership Series, the Shutterstock Distinguished Lecture Series, SBCS and WiCS events. Don't forget about hackCEWIT, Feb 16-18. There will be a slew of companies for you to meet who will be there as sponsors and workshop leaders.
Career Center at Stony Brook - Recognized by the National Student Employment Association (NSEA) as a leader in transformative student employment programs, the Career Center at Stony Brook University meets with approximately 20,000 job seekers each year. This semester their career guidance includes some traditional offerings, such as job fairs and resume review, as well as an exciting new tool called Career Communities.
Career Communities - By using this network tool, students, employers, faculty, and staff connect through common career interests. Students have the freedom to "subscribe" to any of the communities which is not organized by major because career interests may or may not relate directly to what you're studying.  Using Career Communities, students can tap into a vast alumni network, connect with both career professionals and faculty in formal and informal settings.

FIVE Job Fairs and Recruiting Events this Semester - You read that right. This spring you can participate in five recruiting events plus all of the pre-events which include company information sessions. The CS/IT Job and Internship Fair kicks off Stony Brook's spring semester recruiting on February 8 from 12-4p. The morning of the job fair, you are invited to join the Stony Brook Computing Society and Women in Computer Science (WiCS) for a networking mixer. Check out the employers who are attending the job fair here by logging in to Handshake. The important things to do before the job fair are to practice your "pitch", make sure your resume is current and engaging, and research the companies that interest you. Can't make February 8th? On February 9 you can attend the Engineering Job and Internship Fair.
One final thought for CS job seekers, in the words of Steve Jobs, "The only way to do great work is to love what you do. If you haven't found it yet, keep looking."