New Career Opportunity in CS
If you have a strong commitment to excellence in teaching, you should apply to become a Lecturer in the Department of Computer Science.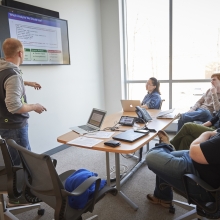 This position requires experience teaching computer science at the university level. You will engage our undergraduates in interesting introductory courses and possibly work with graduate students. 
Apply now for this challenging career opportunity. Applications are being accepted until December 15, 2017.