Stopping Illegal Online Scams
CS Professor Nikiforakis receives NSF funding to combat illicit structures
Illegal opioid distribution. Human trafficking. Hacking and scamming. Unauthorized organ sales. Personal data mining. These illicit operations have something in common: they can all be performed through online networks.
In August, the National Science Foundation (NSF) announced that it will combat these illicit structures by funding nine research teams across the country. The teams, each awarded an Early-Concept Grant for Exploratory Research (EAGER), will be pursuing a deeper understanding of the networks, which will hopefully lead to advances in detection and termination.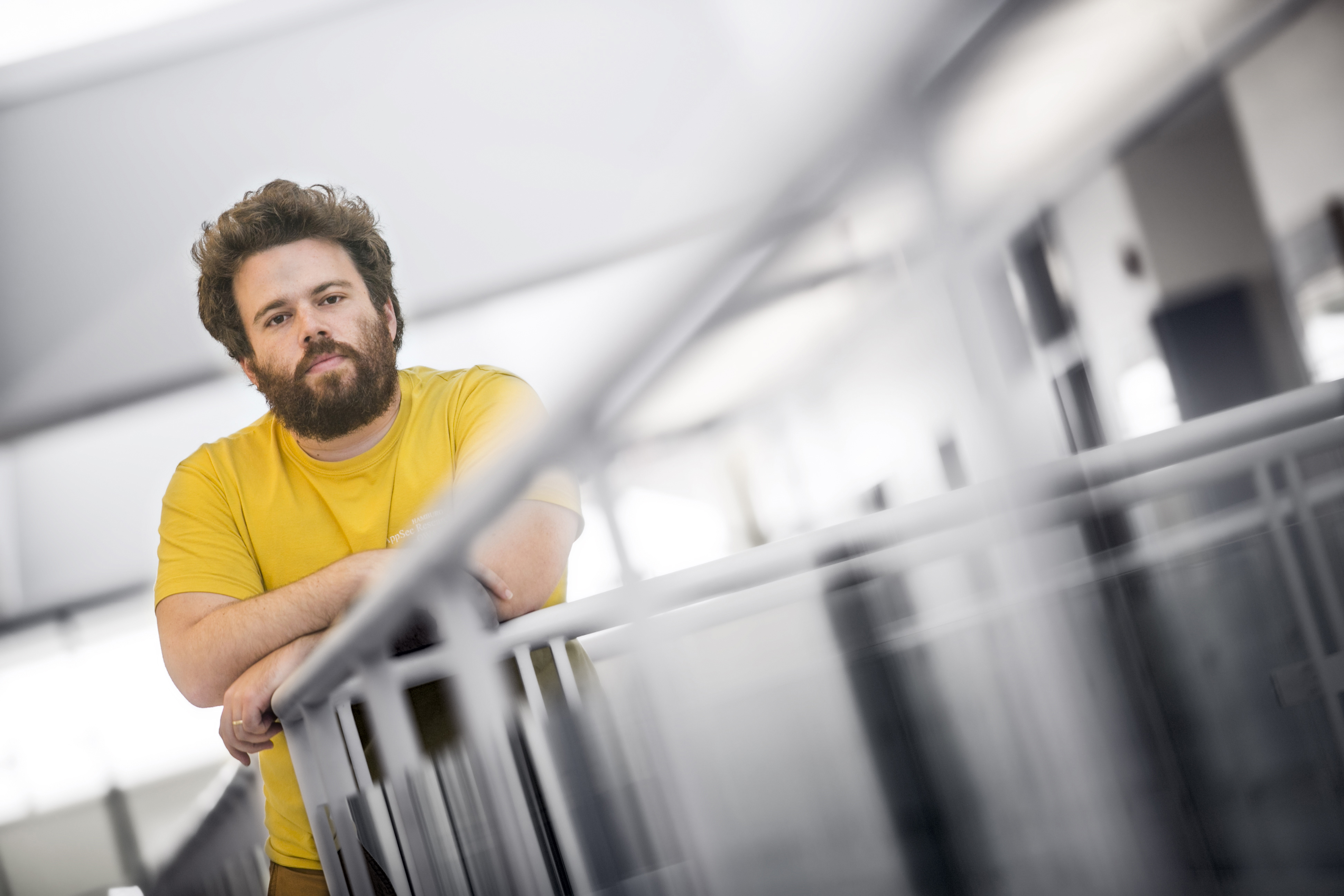 Professor Nick Nikiforakis, an expert on cybersecurity and a faculty member of the Department of Computer Science at Stony Brook University's College of Engineering and Applied Sciences, leads one of the teams that received NSF funding. In conjunction with co-investigators Nicolas Christin and Jonathan Caulkins of Carnegie Mellon University (CMU), the team will approach the issue by researching the online hosts that redirect users from gateway pages to illicit networks. 
"In the same way that you have online advertising companies that collect information about users in order to show them the most relevant ad according to their interests, we suspect that cybercriminals do something similar," explained Nikiforakis. "They collect personal information about users in order to send them to the most appropriate scam for them."
To study these networks, the team will build an army of crawlers that mimic activity of different online users with variable attributes such as age, income and geographical location. These crawlers will then be deployed to sites that are believed to be connected to malicious content, with the intent of exposing them to the attacks or scams. Results from this study will allow the team to identify properties of a person's profile that predators use to establish which scams will best fit their victims.
"We are essentially trying to identify the online infrastructure that the bad guys have set up that connects unsuspecting users and malicious infrastructure," said Nikiforakis. Once the team is able to do this, they will then work to determine the weak points of the structure that would allow benevolent forces to dismantle it.
This project is scheduled to last until August 2020 and was recently covered by international media. The $300,000 EAGER award will allow the team to train Stony Brook and CMU computer science students to be part of the research.
About the Researchers
Nick Nikiforakis is affiliated with the National Security Institute. He received his PhD in Computer Science from KU Leuven in Belgium. He received his MSc, in Parallel and Distributed Systems and BSc in Computer Science from the University of Crete, Greece. Research interests for Nikiforakis include web security and privacy, software security, and intrusion detection.
Nicolas Christin received a Diplôme d'Ingénieur from École Centrale de Lille, a MS and a PhD in Computer Science from the University of Virginia. Christin is interested in researching computer and information systems security.
Jonathan Caulkins earned an MS in Systems Science and Mathematics from Washington University. He earned a PhD in Operations Research from MIT and his area of interest includes modeling the effectiveness of interventions related to crime, drugs, violence, and prevention.
Author - Duffy Zimmerman.