Two Computer Science Faculty Receive 2019 Yahoo Research Faculty and Research Engagement Program Awards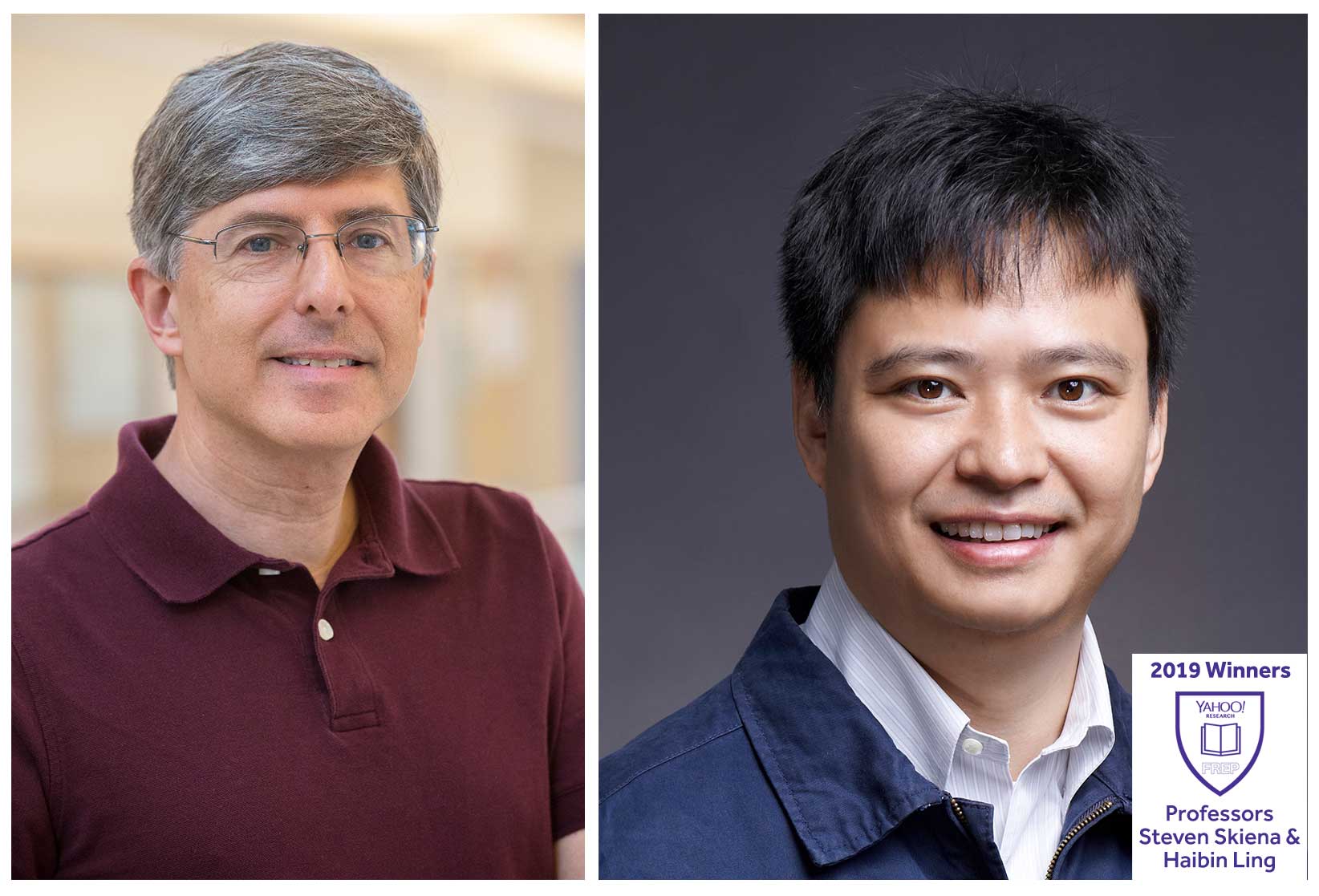 Research into developing better and faster embedding methods, and the creation of new models for detecting threats to visual privacy, have earned two Stony Brook Department of Computer Science professors the Yahoo Research 2019 Faculty and Research Engagement Program (FREP) Award. Distinguished Teaching Professor and Director of the Institute for AI-Driven Discovery and Innovation, Steven Skiena, and SUNY Empire Innovation Professor and AI Institute faculty member, Haibin Ling, received a $25,000 unrestricted gift and the chance to collaborate with Yahoo scientists.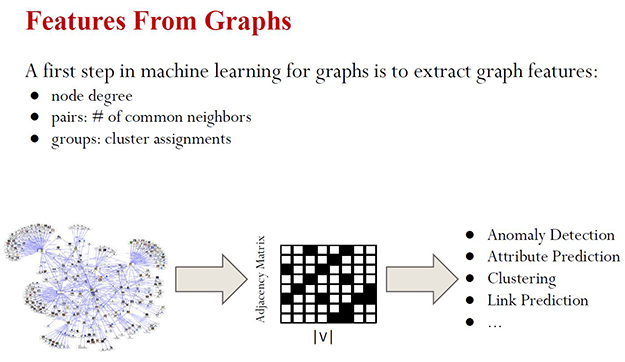 Skiena's  work on embeddings, which are ways of turning networks into features for machine learning, will build on his team's previous pioneering technique for building embeddings from graphs, called DeepWalk. His new research seeks to construct graph embeddings on a Web scale. "Our DeepWalk approach to building graph embeddings is very popular, but too slow for networks as big at the Web. We will develop faster methods of building high-quality features for machine learning models," he said. "It will be great to work with Yahoo Research again. I spent my sabbatical with them a few years ago, and it was great to be exposed to real problems on the scale of the Web."
Ling's research attacks the problem of visual privacy (VP) leakage by developing tools based on deep neural networks. The focus will be on creating algorithms to detect both covert photo and accidental privacy leakage threats. "The development of camera technologies and social networks have brought great convenience and fun to our daily lives. Unfortunately, the jeopardy to a citizen's privacy, due to the leak of sensitive information in imagery, has increased as well. Unlike conventional text- or language-based privacy leakage, leakages in visual data are very hard to detect due to the immaturity of imagery understanding techniques," he said. "With researchers from the Yahoo Research Lab, we expect the project to produce solid privacy protection techniques as well as generate great research and social impacts."
Yahoo Research's FREP awards were created in 2012 to encourage cutting-edge collaborations between scientists in academia and those at Yahoo Research. Their goal is to enhance people's lives by improving the Internet. This year's grants support professors and students working in a variety of fields including machine learning, distributed systems, online security, content understanding and recommendation, and images and video understanding. Out of more than one hundred proposals from prestigious institutions around the world, Skiena and Ling were among the fifteen winners. Stony Brook and Stanford University were the only two institutions to win multiple awards.
About the Researchers
Steven Skiena's (PhD, 1988, University of Illinois) research interests include algorithm design, data science and their applications to biology. He is the author of several popular books in the fields of algorithms, programming and data science.
Haibin Ling's (PhD, 2006, University of Maryland) research is focused on vision topics and applications, with strong connections to biomedical image analysis, artificial intelligence, human computer interaction and augmented reality.