What makes WiCS an Award Winning Club?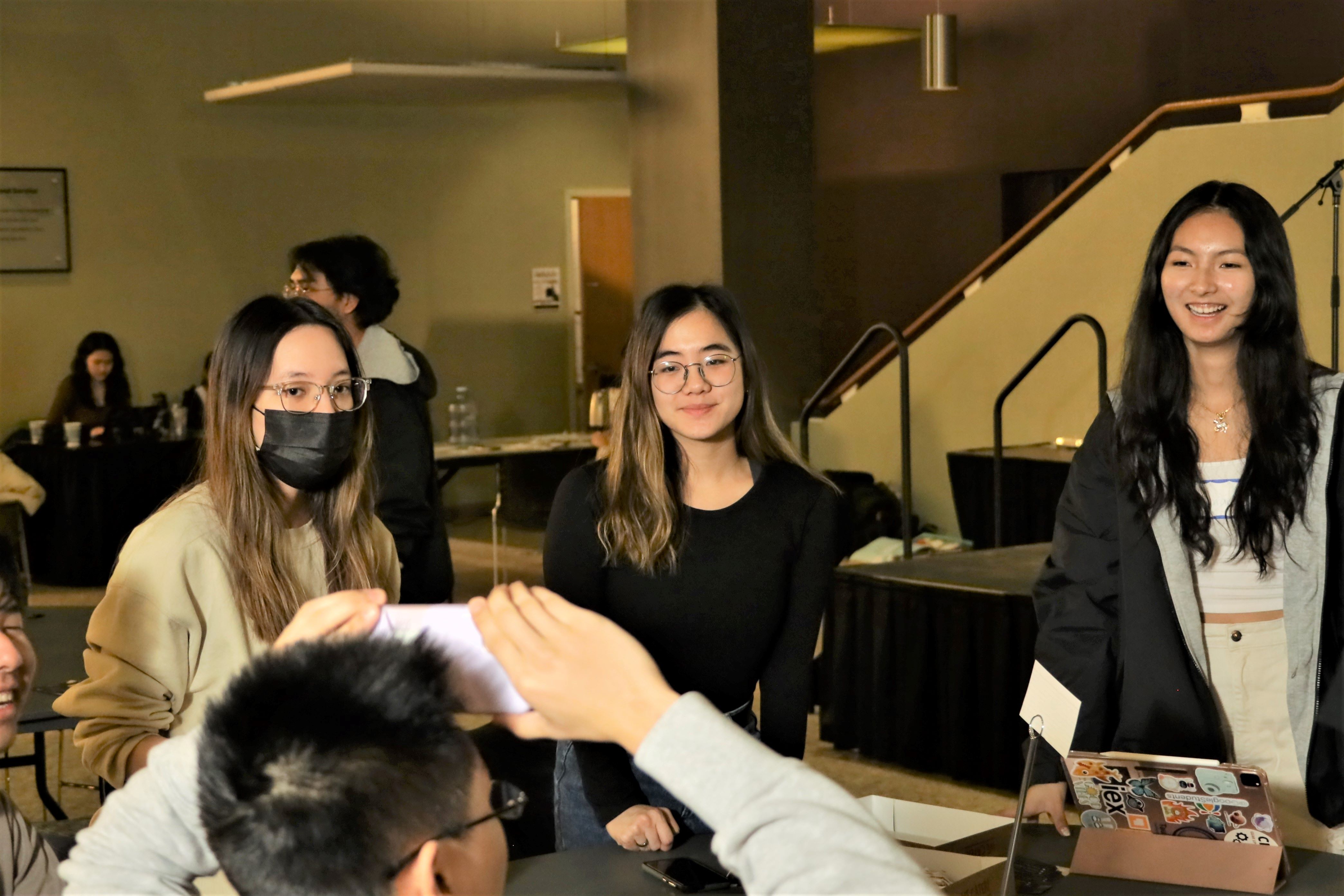 Women in Computer Science (WiCS) at Stony Brook University is on a mission to increase the representation of women in technology fields and provide a supportive community. With a diverse range of members and variety of events, WiCS has been recognized since 2018 with several prestigious CEAS Student Leadership Awards including "Best Outstanding Event," "Best Organization," and "Most Outstanding Organization."
In a quest to find out what makes them tick, Jiaming He recently spent time with WiCS members. He found out the benefits of being a member and what they have planned for the rest of the semester. Here are excerpts from the member interviews:
What do you like the most about WiCS?
"I appreciate the high quality events that they put on. From networking opportunities to coding workshops, they offer a diverse range of events that are sure to appeal to anyone interested in CS."
"The WiCS community is truly something special. It's a tight-knit group of individuals who are passionate about empowering women in tech and creating a culture of inclusivity and support."
"I really value the mentorship and career development resources that they provide. Whether you're just starting out in CS or looking to take your career to the next level, they offer a wealth of resources and guidance to help you succeed."
"The people involved with WiCS are some of the most welcoming and friendly individuals I've had the pleasure of meeting. It's truly a community that fosters a sense of belonging and support."
 "WiCS has a powerful mission to empower women in tech and create a more diverse and inclusive industry. It's inspiring to be a part of a community that is truly making a difference."
 "If I had to pick one thing that stands out, it would have to be the remarkable people that I've met. Plus we always have a bunch of free food/swag at our events that I know a lot of our general body members love too :')"
What impact does the club hope to have on the school community and female students who are majoring in CS?
Creating a welcoming and inclusive environment that empowers women to pursue careers in CS is our club's passion. We strive to provide our members with the resources, community, and support they need to excel in this dynamic field. From networking opportunities and career development resources to mentorship and a supportive community, we are dedicated to equipping our members with the skills and knowledge necessary to succeed in the competitive tech industry. 
Our goal is to celebrate the unique perspectives and contributions of all our members and foster a culture of diversity, equity, and inclusion. We believe that by empowering women to succeed in tech, we can create a more vibrant, innovative, and representative industry that benefits everyone.
How can interested students join WiCS?
At WiCS, we believe that everyone has something valuable to contribute, regardless of their major or gender. That's why we welcome all interested students to join our community! Fun fact: Our event committee chair (Josias Gonzalez) is a mechanical engineering major! 
There are no membership requirements or prerequisites - all you have to do is attend one of our events and introduce yourself. We're always excited to meet new members and expand our community. Learn more about us here: https://www3.cs.stonybrook.edu/~wics/pages/team.html
-Jiaming He