Kaufman Named Fellow of the National Academy of Inventors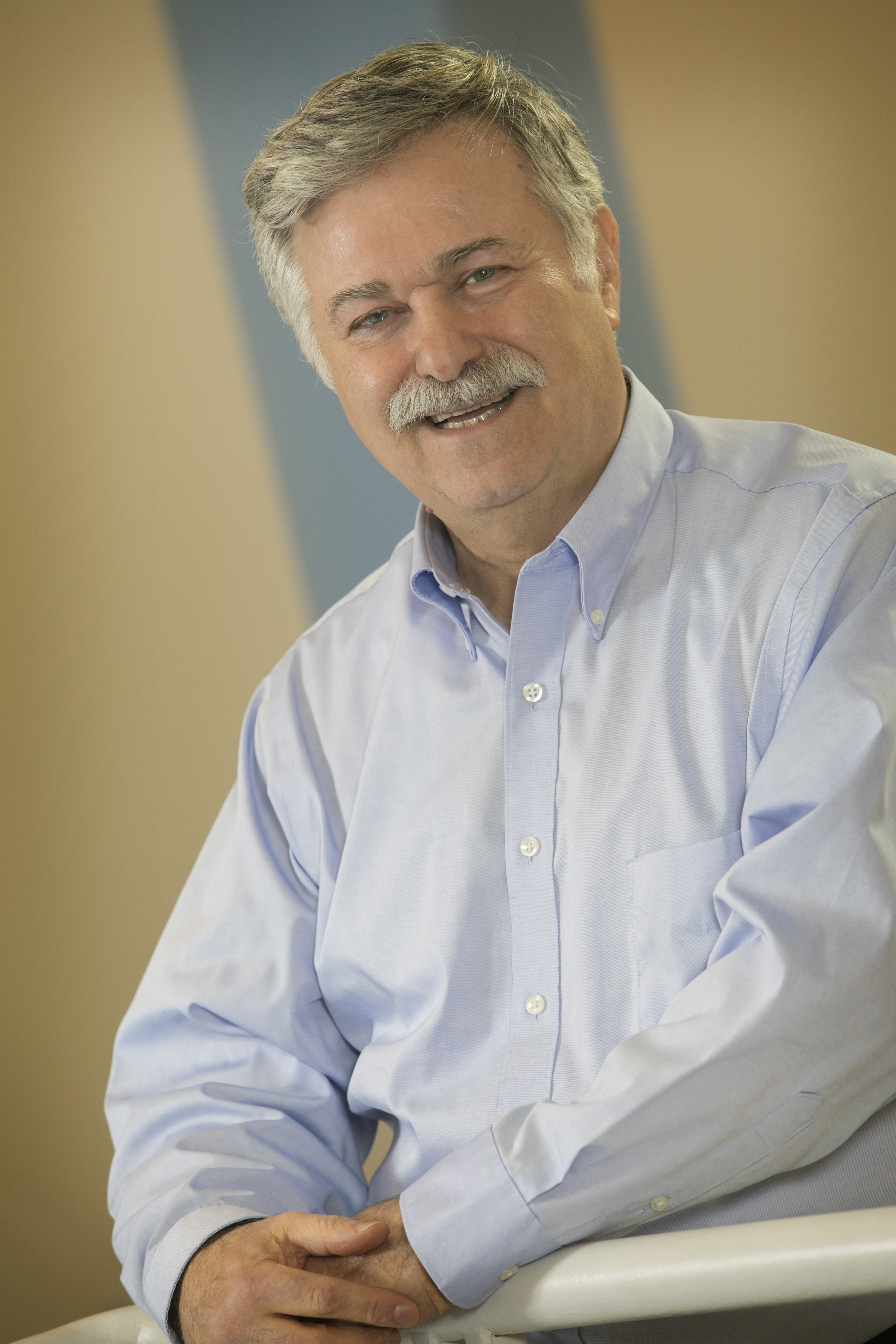 Distinguished Professor of Computer Science, Arie E. Kaufman, has been elected as a Fellow of the National Academy of Inventors (NAI). Kaufman shares this recent honor with Distinguished Professor of Biomedical Engineering Clinton Rubin, who was also named an NAI Fellow.  
Nominated by their peers, according to NAI, NAI Fellow is the highest honor bestowed upon academic innovators and inventors who have "demonstrated a prolific spirit of innovation in creating or facilitating outstanding inventions and innovations that have made a tangible impact on quality of life, economic development, and the welfare of society".  There are only 757 Fellows worldwide and in total they hold more than 26,500 issued U.S. Patents.
Professor Kaufman is internationally well-known for inventing and developing the 3D virtual colonoscopy, a licensed and FDA-approved colon cancer screening tool which is less invasive and offers radiologists a more thorough view of a patient's colon, and for inventing and constructing the NSF-funded Reality Deck, a 1.5 billion pixel visualization facility that helps scientists visualize massive datasets.
"I continue to be inspired by the accomplishments of our brilliant faculty, and am particularly proud of the national recognition of Arie and Clinton, both prolific and outstanding scholars," said Fotis Sotiropoulos, Dean, College of Engineering and Applied Sciences.  "I congratulate them on this distinctive award and significant achievement in their academic careers, and thank them for their contributions to their Departments, and to the College of Engineering and Applied Sciences."
Professors Kaufman and Rubin will be inducted as NAI Fellows during NAI's 2018 Annual Meeting on April 5, 2018.  For more information about the 2017 Class of NAI Fellows, read this NAI announcement.
About Professor Arie E. Kaufman, PhD
Arie Kaufman is a Distinguished Professor of Computer Science (CS) at Stony Brook University, who served as chair of the department from 1999 to 2017. Kaufman is most well-known for developing the virtual colonoscopy, a colon cancer-screening technique that has been licensed, FDA approved and commercialized; and the Reality Deck, the largest resolution immersive visualization facility, enabling visual analytics of big data.
In recognition of his research, he received the prestigious IEEE Visualization Career Award and was inducted into the LI Technology Hall of Fame. He holds 33 U.S. patents and 66 foreign patents, 52 of which have been licensed to nine companies. He is also the co-founder of Viatronix, Inc, which pioneered diagnostic medical imaging through innovative 3D technologies. He has published in excess of 330 refereed papers/books/chapters and more than 300 conference presentations. Kaufman was the founding Editor-in-Chief of IEEE Transaction on Visualization and Computer Graphics (TVCG).
Kaufman is a member of the European Academy of Sciences, an IEEE Fellow recognized for extraordinary accomplishments, and an ACM Fellow, which recognizes only the top 1% of ACM (Association for Computing Machinery) members for their outstanding work in the computing and technology fields.
Providing visionary, inspirational and steadfast leadership that elevated the department to national prominence during his tenure as department chair, Kaufman was the driving force behind the construction of the new state-of-the-art, 70,000 sq-ft computer science facility which is now home to over 1,800 computer science majors and almost 60 core faculty members.  
Dr. Kaufman also serves as Distinguished Professor of Radiology, Chief Scientist of the Center of Excellence for Wireless and Information Technology (CEWIT), and Director of the Center for Visual Computing.