A Season of Giving: New Student Funding Available
$100,000 kidOYO Arie E. Kaufman Mentor Service Award Established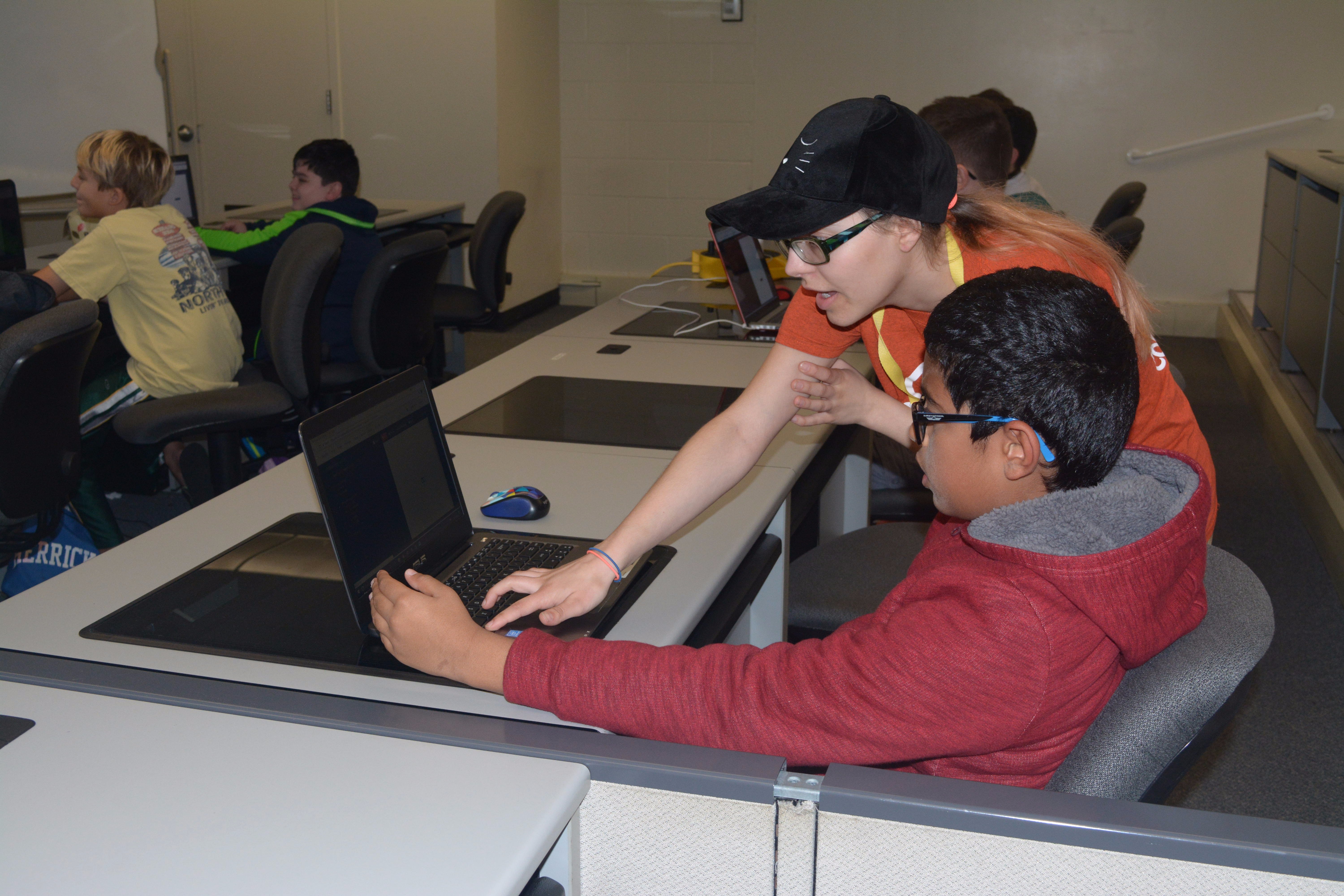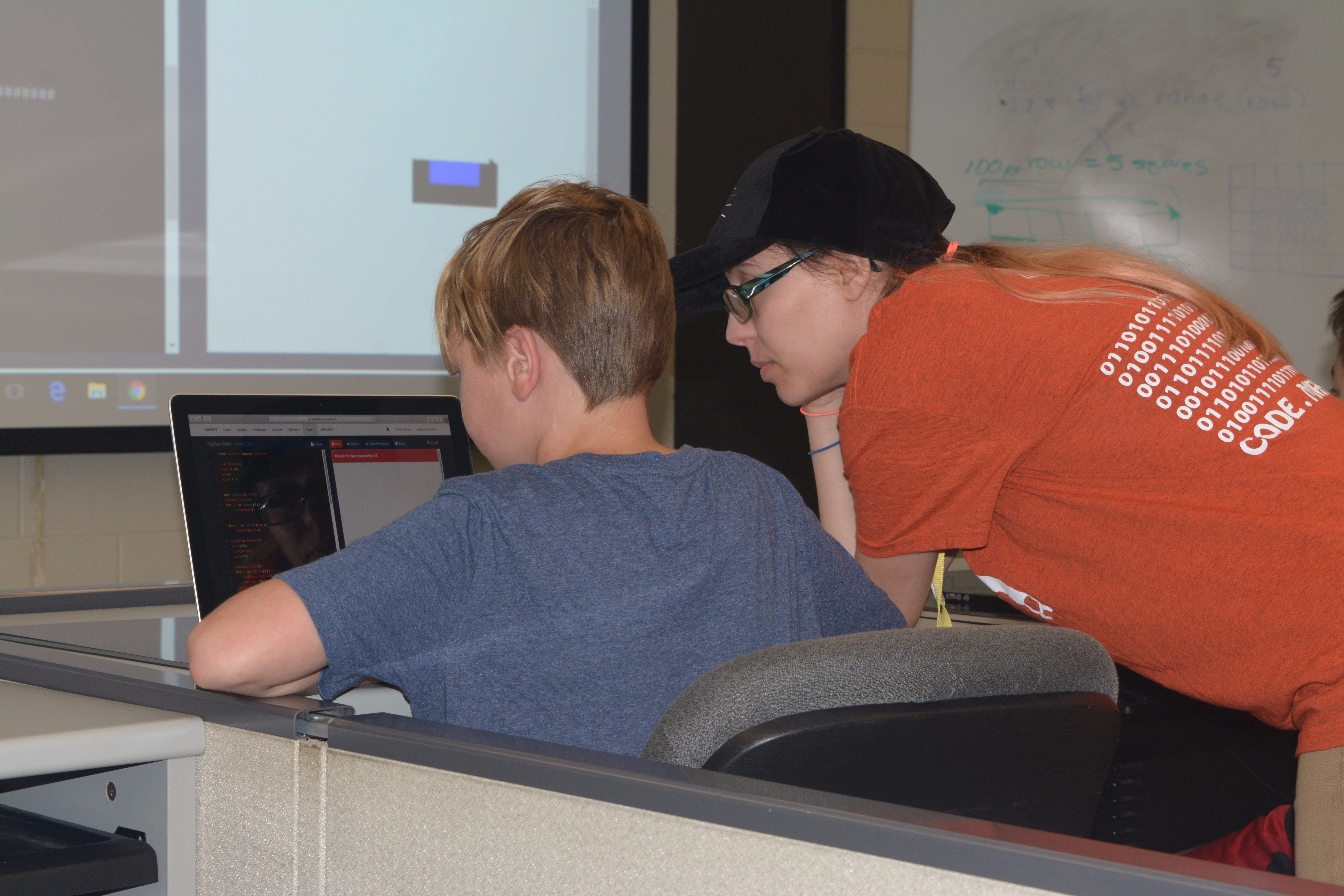 In 2013, with Distinguished Professor Arie E. Kaufman as the chair of the Stony Brook University Department of Computer Science (CS), the department formed an educational bond with kidOYO (CodeLI) in order to help K-12 students learn the fundamentals of computer science.
A Long Island-based non-profit, kidOYO works to create project-centered learning outcomes in computer science, engineering and entrepreneurship education. The CS department, which is part of the College of Engineering and Applied Sciences, provided the facilities and venue needed for kidOYO to become a driving force in K-12 education and kidOYO provided mentor opportunities to CS students.
Fast forward to 2017, this partnership has grown exponentially with thousands of K-12 students and public school teachers coming into the department for kidOYO classes and workshops. To give you an idea of Stony Brook student involvement, during a 90-day period in 2017 SBU mentors had 36,000 "touches" in 90 days with kidOYO students either through in person or virtual mentoring.
In appreciation and recognition of Kaufman's efforts, advocacy and overall support, kidOYO's founders Melora and Devon Loffreto, recently created the Arie E. Kaufman Mentor Service Award, with $100,000 in funding to be awarded to kidOYO student mentors who exhibit "exceptional service and mentorship" through their participation in community coding education.
"This is an incredible opportunity to do something great for CS students who work closely with the community at large," said Kaufman, "It is a real honor to have this initiative named after me, and I am very excited to see how Stony Brook's students continue to mentor K-12 students who have the potential to grow within the computer science community."
The Arie Kaufman Service Award rewards college students from a variety of majors who have signed on to mentor Long Islanders how to code. Thanks to kidOYO's collaborative relationships within the computer science community on Long Island, student mentors offer live events with group and one-on-one instruction, highlighting the benefits of the partnerships between student mentors, kidOYO staff and community participants.
According to Melora and Devon Loffreto, "Arie has been a strong supporter of kidOYO and our sister organization, OYOclass. He exudes optimism about the future of computer science education with the lofty goal that 'every kid on Long Island 5-105 years young will learn how to code', and this is our way of paying it forward in his honor."
Kaufman served as CS department chair from 1999-2017 during which time students enrolled as computer science majors climbed to a record 1,700 students and the CS faculty increased to 56 core members. Kaufman has conducted research for over 40 years in visualization, graphics, virtual reality, user interfaces, multimedia, and their applications, especially in biomedicine. He is most well-known for developing the virtual colonoscopy, a colon cancer-screening technique that has been licensed, FDA approved and commercialized; and the Reality Deck, the largest resolution immersive visualization facility, enabling visual analytics of big data.
In December of 2017, the selection committee met to select this year's kidOYO Arie Kaufman Student Mentor awardees. Awardees will be announced and celebrated in early 2018.
The first step in being considered for this award is for students to become kidOYO mentors. Stony Brook students with a knack for computers can sign up to become mentors on the kidOYO website.