Web User Eye Gaze Research Wins $500k NSF Grant
The National Science Foundation (NSF), one of the most prestigious organizations in the American science realm, is showing its commitment to computer science research at Stony Brook University once again. This time around, Professor Aruna Balasubramanian in the CS department has received a $500k NeTS award.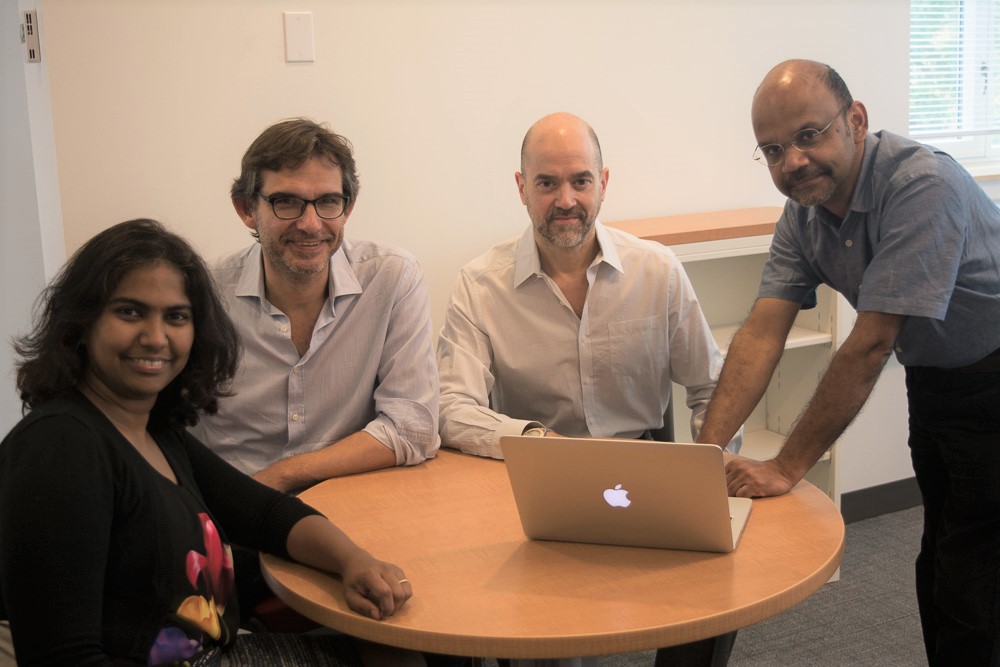 Principal Investigator Balasubramanian is leading a multidisciplinary team that includes computer science and psychology researchers Samir Das, Gregory Zelinsky and Dimitris Samaras. The quartet co-authored the grant, Improving Web User Experience Using Eye Gaze, which is based on the use of an individual's eye gaze as a signal for the user's consumption of Web objects.
The project's main goal is to "ensure that objects on a Web page are loaded in the order in which the user consumes them, thus significantly improving the user experience." The four investigators hope to develop different techniques to use gaze signal to prioritize Web page loading speeds. They will do this by using commercial eye-tracking technology, along with leveraging their experience with eye-tracking in other applications.
"I was very excited to receive this grant to design new algorithms and protocols to improve Web user experience," Balasubramanian said. "For too long, objective performance measures has been the primary concern for applications with little attention to what the user really wants."
The team created a set of fundamental contributions for the project. The plan is to develop a utility-driven optimization framework in order to prioritize Web page loading based upon the user's eye gaze, object sizes and network conditions.
"Our insight is that a user's eye gaze provides a unique signal into what the user wants," Balasubramanian said. "Our team, with expertise in Web protocols, networks, vision and cognitive science, is well-equipped to tackle this problem."
They will evaluate the optimization and modeling with the user experience by conducting large scale, crowdsourced, user evaluation.
"As a department, we're very proud to earn yet another award from the NSF," Das said. "This important project will help enhance the user experience while surfing the Web. In addition, we're using large-scale crowdsourcing to optimize this program."
This is Balasubramanian's third NSF grant since joining the CS department in 2015, which is part of Stony Brook's College of Engineering and Applied Sciences. Previously, she earned the 2015 Applied Networking Research Prize, along with the 2011 UMass Outstanding Dissertation Award.
Das was the PI on the NeTS award, Small: Collaborative Research: Understanding Traffic Dynamics in Cellular Data Networks and Applications to Resource Management.
Zelinsky and Samaras have also received support from the NSF. The pair submitted a proposal called, "Integrating humans and computers for image and video understanding," which "explores the potential to use human fixations to improve computer vision methods for object detection."
Author: Joseph Wolkin
Photo credit: @Siobhanpix