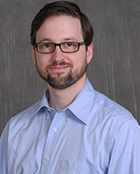 Research Assistant Professor
Department of Computer Science
Stony Brook University
Stony Brook, NY 11794-2424
Email:
porter

[at]

cs.stonybrook.edu
Interests
Operating Systems, Virtualization, Concurrent Programming, Security
Biography
Donald Porter is affiliated with the Computer Science Department of the University of North Carolina at Chapel Hill. He earned his Ph.D. and M.S. in Computer Science from The University of Texas at Austin in 2010 and 2007, and B.A. in Computer Science and Mathematics from Hendrix College in 2003.
Awards
Don Porter received the NSF Career award in 2012 and was awarded the Kieburtz Young Scholar in Computer Science (2014-2018).
Teaching Summary
CSE 306, CSE 506, CSE 523, CSE 524, CSE 624