FROM THE CHAIR
Welcome to the Department of Computer Science at Stony Brook University!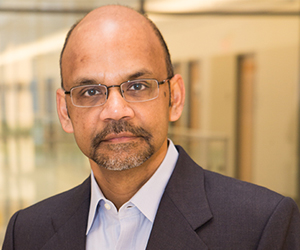 Computer science at Stony Brook University remains on a strong trajectory of growth and excellence as we emerge from the Covid-19 pandemic and return to in-person learning. In the last 3 years, our research expenditure increased by 25% reaching an all-time high of $13.2M.  In this period, the department also welcomed eleven new faculty members, including multiple SUNY Empire Innovation Professors. These individuals add significant new skills to the department in AI and quantum computing, and bolster our strength in computer systems.  
Our faculty continue to be honored for their accomplishments.  Nick Nikiforakis and Omkant Pandey received NSF CAREER awards for their security research. Scott Smolka, Michael Bender and Erez Zadok were ACM honorees and Aruna Balasubramanian and Anshul Gandhi received Rising Star awards from ACM SIGMOBILE and ACM SIGMETRICS, respectively. Nick Nikiforakis, Andrew Schwartz and Stanley Bak received prestigious young investigator/faculty awards from defense agencies. Kevin McDonnell, Paul Fodor,  and ezk
fsl.cs.sunysb.edu (Erez Zadok) received SUNY Chancellor awards. Arie Kaufman and mueller
cs.stonybrook.edu (Klaus Mueller) were inducted into IEEE Visualization Academy for their longstanding contributions to the field of visualization. sas
cs.stonybrook.edu (Scott Smolka) was honored with the Dijkstra Prize in distributed computing. 
As the largest producer of undergraduate and doctoral degrees in computer science in New York, we have been quite successful in expanding computing education. One example is the integration of computational thinking in first-year curricula across campus through a "digital intelligence" course. Co-taught by faculty in computer science and humanities, to date this class attracted robust enrollment with 500+ students participating. 
As we kick-off our 54th academic year, we're excited to share this brochure with you which highlights recent faculty accomplishments and novel research in the areas of security, AI, and engineering-driven medicine. 
Samir Das, Chair of Computer Science