Department Chair's Message
Welcome to the Department of Computer Science at Stony Brook University!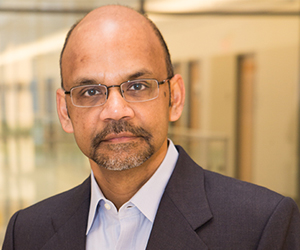 Through our doors you will find a department filled with faculty, staff, and students committed to excellence and success. Whether you are an incoming student, a new faculty member, or a collaborator, you will work side-by-side with a passionate, talented group of computer scientists.
The Department of Computer Science (CS), which was established in 1969, is consistently ranked among the top computer science departments in the nation. Specifically, the National Research Council ranks the department among the top 10% and Payscale.com recently ranked it 10 in the nation for return on investment (ROI). CS students gain the competitive edge in areas such as systems and security, visual computing, mobile applications, big data, human-computer interaction, computer architecture, concurrency, and software engineering.
A dozen world-class centers and institutes are under the leadership of renowned faculty, many of whom are ACM, IEEE, and Sloan Fellows; and NSF CAREER or industry (IBM, Google, Microsoft) awardees. 
In July 2015, over 75 faculty and staff members moved into a state-of-the-art, 70,000 square feet building, built to Silver LEED certification standards. This new facility, along with research and classroom space in the former building, complements our research facilities in the Center of Excellence in Wireless and Information Technology (CEWIT).
As you explore our department website, you will gain a sense of the innovative research, high standards for education, and technology transfer being conducted by a diverse community, in an interdisciplinary and  collegial atmosphere.
Samir Das, Chair of Computer Science