Accelerated (5-year) B.S./M.S. Program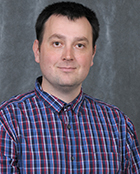 Overview of the CSE B.S./M.S. Program
An undergraduate in the Computer Science major at Stony Brook can apply to the Accelerated Computer Science B.S./M.S. Program (also called "5-year program") in their junior year. The program is a sequential degree program. The main benefits of the program are:
It permits undergraduate students to take up to 3 graduate courses (9 credits) in their undergraduate years and count them towards both the undergraduate and the graduate degrees. As a result, students can complete both degrees within 5 years. The Graduate School requires that B.S./M.S. students take at least 2 graduate courses while they are still in the B.S. part of their studies (the point of the BS/MS program is to allow students to use graduate courses taken as an undergraduate toward both the undergraduate and graduate degrees, thus reducing the normal time required to complete both bachelor's and master's degrees).
The application process is less cumbersome than the M.S. admission process, which requires filling out a much longer application form, taking GRE exams and paying application fees: https://www.cs.stonybrook.edu/admissions/Graduate-Program​
Questions:

csugcomm

cs.stonybrook.edu

(include in Subject: "CSE BSMS Program")
Application to the CSE B.S./M.S. Program
Admission into the program is competitive and needs to be approved by the Computer Science Graduate Admissions Committee.
Eligibility: Computer science majors may apply for admission to a special program that leads to a Bachelors of Science degree at the end of the fourth year and a Master of Science degree at the end of the fifth year.  Students are encouraged to apply to this five-year program at the end of their junior year, though applications may be submitted up to one full semester before graduation (so that the student can take the minimum of 2 graduate courses/6 credits of graduate courses required by the Graduate School to be taken while they are still in the B.S. part of their studies), subject to the requirements below. A CSE major at Stony Brook that has completed at least three upper-division (300, 400-level) technical CSE courses completed at Stony Brook University (not including non-technical courses, such as: CSE300, CSE301 and CSE312), and has a CSE major required technical courses GPA of at least 3.25 (technical courses include required basic and advanced major courses (such as, CSE114, CSE214, CSE215, CSE216 or equivalent honors basic sequence, CSE220, CSE 303, CSE316, CSE310, CSE320, CSE373 and CSE416), as well as elective CSE3XX technical courses (therefore, not including CSE475 and counting CSE487 only once); note: if a class was repeated, then all the grades count in this major technical GPA) and a cumulative GPA of at least 3.0. This GPA does not guarantee admission since this program is very competitive and restricted by quality of reference letters and overall capacity of the program (as a matter of fact, the average GPAs for previous admissions was over 3.5 and successful applicants had grades of As in most upper division computer science courses, including CSE220 and CSE320). You can use the Stony Brook official GPA calculator found here: https://www.stonybrook.edu/commcms/due/gpacalcs. Being a quality graduate program we cannot give any details about the reviews to any applicant except that each application is reviewed by at least 3 different faculty and the majority decision is rendered to the applicant.
Application form for the Spring of 2021 semester (a Google Form to be completed with the @stonybrook.edu University student account - the easiest way to open it is to open an anonymous browser window, login into Gmail with your Stony Brook student account, then copy the link of the application form and paste it into the anonymous browser. Once submitted the form will also send you a link to the completed application, so you can update certain fields, such as, recommenders, precise GPA, etc.)

Deadlines: July 1 for Fall semester admission and January 1 for Spring semester admission. The review process will take approximately 2 weeks and the students will be notified by email. 
Application forms should be accompanied by a resume, a statement of purpose, and arrange for two to three recommendation letters (i.e., ask for permission to list them as references - The department will request the recommendations through email directly from the references right after the application deadline and require the letters within a week.). A statement of purpose for graduate school is like an essay for university admissions - it describes why you want to do an advanced degree and what are your plans to use it after graduation. This statement can have any format and be around 1 to 2 pages (see https://en.wikipedia.org/wiki/Application_essay for general information about what a statement of purpose is). At least one recommendation letter must be from a current CS department faculty member. Recommendation letters will be requested directly by the department from the references by email after the application deadlines (within a few days). These recommendation letters should be written by professionals in the area of computer science (such as, instructors, previous internship mentors or coordinators, human resources, etc.) and should asses the qualities and capabilities of the person being recommended in terms of that individual's ability to perform their functions in computer science. The reference letter can cover topics such as: the position relative to the author of the reference letter (such as what courses has the student taken or what projects has the student/employee worked on and when), the student/employee's tasks and responsibilities, the duration of employment or tasks/ responsibilities, the student/employee's abilities, knowledge, creativity, intelligence, the student/employee's social attitude, and some text with the actual recommendation itself for the MS program in computer science, such as: do you think that the student will complete the program with distinction? do you think that the student has potential as a TA? etc. 
Description of the B.S./M.S. Program
Please read the entire description below carefully, so that you can avoid costly mistakes. In particular, note that a B.S./M.S. is a sequential degree program, therefore the student remains an undergraduate student until the bachelor's degree requirements are completed. Also note that: 
As undergraduates, students must receive permission from the Graduate School in order to take graduate courses that will count towards both B.S. and M.S. degrees. See item 2 below.
Before completing the CSE undergraduate requirements, students need to apply for admission to the Graduate School. See item 3 below.
Students that don't follow these two steps above will be terminated from the Accelerated program; if they want to enter the M.S. program, they will need to apply for admission to the M.S. program as described here: https://www.cs.stonybrook.edu/admissions/Graduate-Program​.
BSMS sample schedule  based on the Bulletin schedule: https://www.stonybrook.edu/sb/bulletin/current/academicprograms/cse/sequence.php